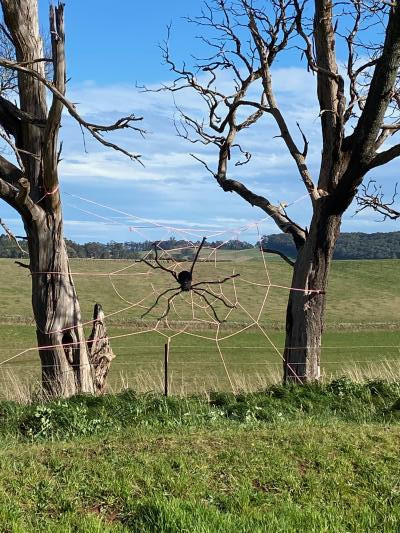 By Gabriella Payne
Halloween is still a few months away, but it seems that a mystery local is getting into the spooky spirit of things a bit early this year, as a new eight-legged friend has set up home in Cockatoo.
Gembrook resident Sue van Sprang spotted this spindly spider and it's mega web while enjoying some fresh air along the walking trail between Gembrook and Cockatoo on the weekend.
In the community noticeboard, Ms van Sprang shared her snap and joked about the extra-large arachnid.
"Damn we breed them big in Gembrook!!" she laughed.
At this stage, the artist remains a mystery – but the spider is certainly turning the heads of those passing by.
If you're out and about along the rail trail, make sure to keep your eyes peeled for this enormous spider, as you certainly don't want to get caught up in its web!