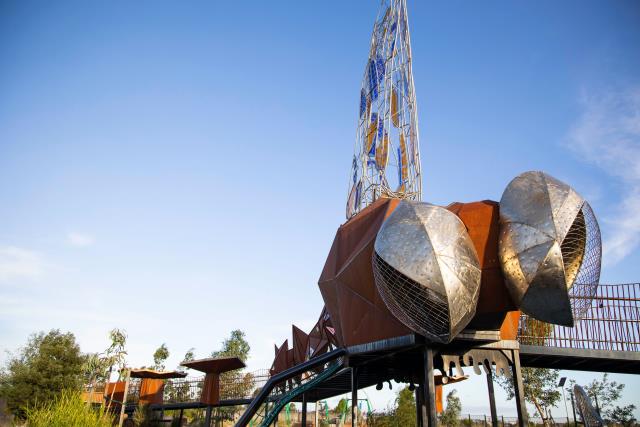 Pakenham Antique and Collectables Fair
The Pakenham Antique and Collectables Fair is returning on Saturday 30 July at the Cardinia Cultural Centre from 9am to 3.30pm. Entry is $5 for adults and children are free. Valuations from David Freeman from 1pm. Please bring a photo of larger items.
Phone 0432 869 215.
Girls United soccer
Officer City Soccer Club is excited to be hosting Girls United on Mondays. This program is free to girls aged between 5 and 16 and is coached by a captain from an International Women's Football Team. This is a relatively new program from Football Victoria and it aimed at the CALD community, for girls that come from families that are from all over the world that speak another language at home other than English.
Sessions are on Mondays at 4.30pm from Monday 11 July to Monday 12 September.
Please register via form.jotform.com/ffv/GirlsUnited
Pokemon TCG at Gas Games
Welcome to the Playing Pokemon TCG Melbourne Champion's League at Gas Games. Come down to Gas Games and play some Pokemon TCG with the friendly faces of our growing community whilst earning points towards being crowned Melbourne's top Pokemon TCG Player. Entry is the purchase of two booster packs ($14).
Tuesday 12 July 6.30pm to 10pm at Gas Games Pakenham.
Free singing group at Tonimbuk
This winter, warm up with a free singing group at the Tonimbuk Hall. Join other friendly people from the Tonimbuk and surrounding communities for some music, catching up, and laughter every Thursday evening from Thursday 14 July to Thursday 1 September 7pm to 9pm. Then, be part of a community performance to share your songs with your family and friends circle.
RSVP call Libby on 0458 265 198
Free kids craft at Lakeside Square
Suitable for children of all ages with a different craft activity each session. All activities will be Covid safe, Craft will be non-contact to other children and they will not be sharing any items at all.
10am to 12pm Friday 15 July at Lakeside Square Shopping Centre
Music bingo social night
Join us for a cracking night of music bingo, as well as great chance to come together and catch up. Drinks at bar prices, BYO table nibbles. $25 a ticket tables of eight or 10 available. Head to trybooking.com/BZDCG or contact admin@bunyipjfc.com.au with any questions.
Friday 15 July at Bunyip Social Rooms 7pm to 11.30pm.
BDCH renaming ceremony
Come and celebrate the re-naming of the Bunyip and District Community House. There will be a free BBQ, native food, cake, face painting, farm animals, activities and giveaways and the drawing of the raffle at 12pm.
Saturday 16 July 11am to 1pm
The Abilities We Have book launch
Alyssa Weaver's first book launch will be held on Saturday 16 July at 24 Toomuc Valley Road, Pakenham. There will be snacks, activities for children (and adults) who wish to take part, as well as live book reading and the sale of 'The Abilities We Have' book at a discounted price.
Head to facebook.com/events/1757365177947862 for more information.
Finding Hope Parents Building Solutions
A free six week program in the Cardinia Shire area for parents and carers of a child or young person with an eating disorder. Parenting is never an easy job, but if you have a child with an eating disorder, it is even more complex. Help and advice is available. Held at Pakenham Library Thursday 28 July and 4, 11, 18, 25 August and 1 September 5pm-7pm.
Bookings through Anglicare Pakenham bit.ly/35x5iyz
Inverloch Jazz Festival
It seems that jazz is alive and well, judged by the popularity of the Inverloch Jazz Festival, now in its 28th year. There will be crowd favourites including the wonderful singers Sarah Maclaine, Anita Harris and Pippa Wilson, great saxophonists Ron Anderson and Roger Clarke, and pianists such as Rory Clarke and Neil Taylor. Local band the Streeton Court Big Band will again be performing at the Friday night Jazz Concert. Held on Friday 6 August to Sunday 8 July at the Inverloch Community Hub. Tickets on sale now, with early bird specials at: invyjazz.com
24 hours for the Kelly gang
Lakeside Pakenham will be host to a 24-hour run, walk or crawl to raise money for Sarah Kelly- a Beaconsfield mum who is enduring brain cancer. The money raised will help Sarah undergo specialist treatment in Byron Bay. All welcome. More details at facebook.com/24hoursforthekellygang
From 10am Saturday 16 to 10am Sunday 17 July at Pakenham Lakeside.