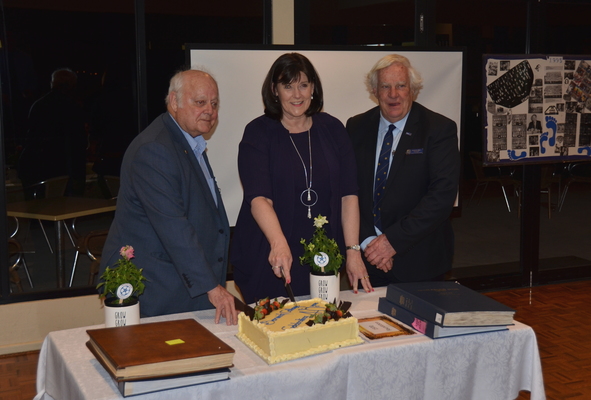 By Bonny Burrows
Berwick College sure knows how to throw a party.
The school community, past and presented, united on 19 October at the Berwick Montuna Golf Club for the ultimate 40th birthday bash.
Guest speakers from the school community took attendees for a trip down memory lane, recounting humorous tales about their time at the college.
In particular, the retelling of an incident where Miss Lipscombe's red Statesman backed into a school building drew roaring laughter from the crowd.
A musical compilation across the decades of the school's operation was a whole lot of fun and saw the Stage Band belt out hits from the '70s through to now, with Peter Allen's I Go to Rio, a Les Miserables medley, Mambo No. 5, Green Day and Adele numbers making an appearance.
Principal Kerri Bolch led the celebrations, and praised the tight-knit community for a bond like no other.
In fact, she said, many of the school's staff were former students, "unable to stay away".
"There's a trend in Berwick I'm really happy about. I love our past students coming back as teachers," Ms Bolch said.
The proud principal said she couldn't be happier with what the school had achieved over the past four decades.
"Our numbers are skyrocketing and I'm looking forward to the next 10 years," she said.
For more of the night's festivities, pick up a copy of Wednesday's Pakenham-Berwick Gazette.
The Stage Band rocks '70s hit 'I go to Rio':