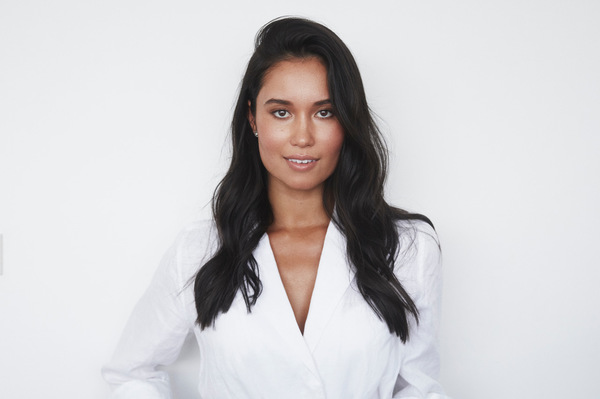 By Kyra Gillespie
Pakenham dancer, model and performer Anna Magrath has added pageantry to her long list of achievements, notching a place in the Miss Universe state finals.
The talented all-rounder has starred in a swathe of performances, including The King and I, Australia's Got Talent, Legends in Concert and the TV Week Logies, along with countless high-profile advertising campaigns for the likes of Myer, Puma, Vegemite, Porsche and Bonds.
The 23-year-old said she was in "disbelief" when she learned of her Miss Universe debut.
"When I found out I was in disbelief; it was a Friday afternoon and I was having a late lunch with my brother James. I said to him, 'I don't think I made it through to Miss Universe Australia', as I knew people were being informed that day," she said.
"I drove home from lunch and as soon as I parked, I received an email. It said, 'After an overwhelming number of entrants for this year's program, we are pleased to announce that you have been selected as an official Miss Universe Australia State Finalist!'
"I called James straight away to let him know the wonderful news, I went from believing that I didn't make it, to complete shock and excitement. I thought to myself wow … Okay … Paky girl let's do this!"
Anna said she'd been considering applying for the international beauty pageant for a number of years.
"I have wanted to apply for a few years but never did, not for any big reasons; I don't think I was ready. After a lot of life lessons, especially over these past two years, I have matured and believe in myself more than ever.
"The thought of putting my name forward returned! I knew that I would regret never giving it a go and here we are."
The criteria to apply for Miss Universe was simpler than Anna expected.
"There weren't any specific criteria you had to meet (such as height, look or experience). The Miss Universe Australia program is accessible to all women between the age of 18-28 years old. The other requirements are that contestants may not be married or pregnant and must have a valid passport.
"The process of applying was filling out an application form, which had a range of questions from what are three of your favourite things to what is a world issue that concerns you. In addition, you send in a video submission introducing yourself and why you wish to enter."
Miss Universe has been criticised in the past for being a competition mired in gender stereotyping.
But it's latest competitor believes the competition is evolving to fit a 2019, post-MeToo era.
"[It's] a very hot topic surrounding a pageant. The Miss Universe competition is breaking stereotype and constantly evolving. The program revolves around empowering women and developing their confidence to achieve their personal best.
"I hope to make sure people feel united and listened too. I want to make sure that we are all connected, that we all grow together. Even though this is a competition, I hope to reassure other contestants that you are not in this alone."
Anna is looking forward to showcasing her cultural heritage – being half Vietnamese on her mother's side – as well as her passion for dance.
"I am a proud Vietnamese Aussie girl. It is a wonderful thing that Australia embraces cultural diversity!
"There might come a time that I will be up on stage, if there is music or I am excited I can't help but dance."
The next stage of the competition involves a range of self-development workshops and activities for the finalists, which include cocktail events and charity fundraisers.
Then, the state finalists will compete at gala events in each of Australia's capital cities for their chance to represent their state or territory as a national finalist.
The national finalists then travel to Bali for a Winners Boot Camp in May, with the National Final Runway Show to be held in Melbourne in June. The winning entrant will then take to the worldwide competition in Bangkok, Thailand, representing Australia.
But this local contestant isn't looking too far ahead.
"I am constantly looking forward to getting emails … as odd as that sounds. Each email is like unwrapping a present at Christmas because we get informed about the next activity, challenge, workshop and or event," Anna said."I can't wait to meet everyone, I constantly look forward to the next step!
"This is an opportunity like no other, I have so much to learn and to be grateful for."