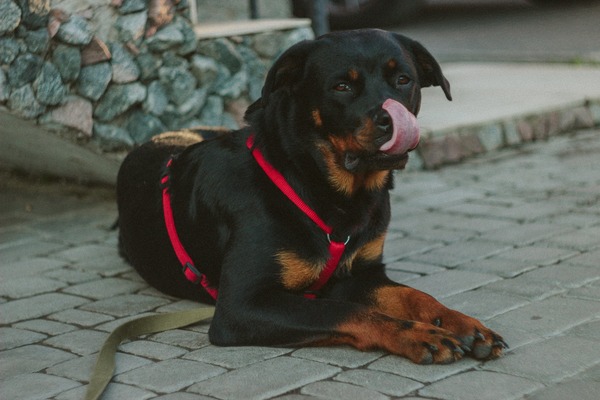 By Jessica Anstice
Dog owners are urged to be cautious following an incident involving a dog that was fed poisonous bait in Pakenham recently.
A six-year-old Rottweiler was found vomiting and frothing at the mouth by her owner in her Caversham Drive backyard on Tuesday 16 April.
Owner Jessica Sparks said her dog wouldn't move and had no energy.
"I went outside to see if I could see anything or if she had been sick previously and there were a couple bits of chicken with blue stuff in them," Ms Sparks said.
"My first thought was that she had been baited. I thought the worst and took her straight to the vet.
"I felt sick to the stomach that someone could harm an animal let alone my baby."
Ms Sparks said she has never had issues with her dog and the dog rarely barks unless something scares or threatens her.
"At the moment I have no idea what to do. I'm keeping her inside as much as I can," she said.
"I have cleaned up what I could see of the bait but I'm too scared to keep her outside which is unfair on her.
"I will be setting up cameras for a little bit more security."