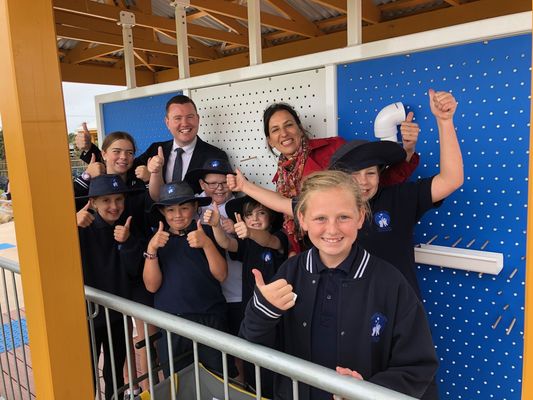 By Mitchell Clarke
State Government has re-affirmed the removal of Pakenham's four notorious level crossings under a $6.6 billion package to remove 75 crossings across Victoria in Monday's State Budget.
The crossings at Cardinia Road, McGregor Road, Racecourse Road and Main Street will all be removed by 2025.
Car parks for commuters fund will see $150 million over four years to improve parking at stations including Pakenham Station with a flow on effect set to unclog neighbouring streets.
Elsewhere, five new schools in Bass are set to be built under the Victorian Budget 2019/20 while four schools will receive funding for upgrades.
The Pakenham Henry Road Secondary College, Casey Field (Five Ways) Primary School, Clyde North East Primary School and the Thoroughbred Primary School will be built, with $1.8 billion allocated.
$2.2 million for the planning and early works of upgrades at Clyde Primary School, $250,000 for Kooweerup Primary School and $154,000 for Lang Lang Primary School has also been announced.
Every student at public primary and secondary schools will receive free dental care, with the re-introduction of dental vans.
Member for Bass Jordan Crugnale said this was a budget which delivered for all Victorians.
"I'm proud we're giving families across Pakenham, Clyde and the Bass Coast the certainty that they will have a great local school, close to home," Ms Crugnale said.
Planning the construction and expansion of 10 community hospitals across Victoria including the Pakenham Community hospital will begin while Clyde North will receive a new ambulance station to target emergency response times.
"This is the first step in establishing our community hospitals, which once complete, will give local families confidence that the very best care is just around the corner," Ms Crugnale said.
"I look forward to continuing to work with the local community to deliver on our investment in local health, transport and new parklands."
The budget also included an investment of $154 million to create more than 6500 hectares of parklands including Cardinia Creek South Parkland and Clyde Regional Park.
But not everyone is pleased with the State Government's budget announcement.
Liberal State Member for Gembrook Brad Battin says the Andrews Labor Government "has no money left for the Gembrook electorate and fails to even deliver on their election commitments".
He claims the hills area is yet again "neglected", after Labor failed to deliver $5.2 million to upgrade maths and science rooms at Emerald Secondary College.
"Daniel Andrews has run out of money and in order to pay his bills, he has turned his back on the Gembrook electorate cutting his election promises," Mr Battin said.
"For the past four years, Gembrook has been ignored by Labor; today has shown nothing has changed with Daniel Andrews ignoring the great need for vital community services all in the name of politics."