By Mitchell Clarke
The total number of criminal incidents within the Cardinia shire has increased by more than 10 percent between 2018 and 19.
For the year ending 2019, more than 4890 recorded crimes occurred throughout the shire, an increase on the year before, which saw a total of 4411, according to recent crime statistics.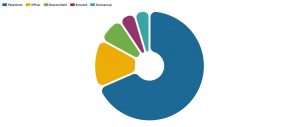 Pakenham recorded the highest number of these incidents, 2715, compared with Officer which had significantly less at 575.
Neighbouring suburbs Beaconsfield, Emerald and Kooweerup recorded 305, 190 and 181 incidents respectively.
Almost half of the crimes committed in Cardinia remain unsolved; police laying charges on 33 percent of incidents while 18 percent saw no charges being laid.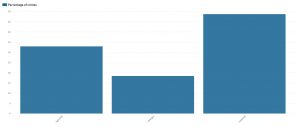 The top offences across the shire include theft from motor vehicle; 522, criminal damage; 491 and other theft; 490.
Casey also recorded a 10.8 percent increase in total criminal incidents, rising from 15,144 in 2018 to 16,779 in 2019.
In Berwick alone, more than 1800 incidents occurred.
Deputy Commissioner Shane Patton said one area of particular concern was the rates of youth crime in Cardinia and Casey, noting a spike in robbery offences involving "low key gang groups".
"We are finding that the youth of today are being more brazen and are doing things that we hadn't seen 10 years ago," DC Patton said.
"It's a range of things – there are some small gangs, small groups of youth who we actively target and we know who they are in terms of persons of interest.
"In addition to that there is a lot of random offending occurring where we couldn't possibly anticipate who they are but it's just youth on youth."
Crime Statistics' Agency chief statistician Fiona Dowsley said: "The number of alleged offenders processed by Victoria Police has been increasing over the last several years and since the year ending September 2015, the number of alleged offender incidents recorded has increased 14.5 percent."
Following the release of the statistics, Gembrook MP Brad Battin has pleaded with Premier Daniel Andrews to "make law and order a priority", especially in the south east.
"Residents of Cardinia are fed up with the continual rise in crime, falling victim to the Andrews Labor Government's inaction on law and order," he said.
"Disappointingly almost half of the reported crimes in Cardinia go unresolved, failing to bring justice to victims and increasing unrest in the community."