By Mitchell Clarke
Four decades on and a record $6 million reward on offer, detectives are no closer to solving one of the country's most baffling murder mysteries.
The families of six women – Catherine Headland, Bertha Miller, Ann-Marie Sargent, Narumol Stephenson, Joy Carmel Summers and Alison Rooke – are still without answers about what happened to their loved ones, 40 years ago.
Pakenham woman Catherine Miller-Reid, 35, was born after the Tynong North and Frankston murders in the early 1980s, but her connection to the cold case has paved the way for a life dedicated to seeking justice.
Named in honour of one of the victims, Ms Miller-Reid's mother, Vicki, was a childhood friend of murder victim Catherine Headland.
Catherine was just 14 years old when she disappeared from the Princes Highway in Berwick while waiting for a bus on 28 August in 1980.
Catherine was also known to Ms Miller-Reid's father, Garry, whose great aunt Bertha Miller, 73, had gone missing a fortnight earlier on 10 August. Ms Miller was last seen walking to a tram stop in Glen Iris.
On 6 October that same year, Ann-Marie Sargent, 18, went missing after she was seen leaving her mother's Cranbourne house.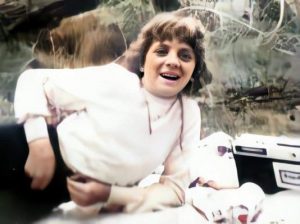 The bodies of the three women were located just months after their disappearance – on 6 December 1980 – off Brew Road in Tynong North.
Just prior to that gruesome discovery, a fourth woman, Narumol Stephenson, 34, went missing, last seen at a friend's Park Street house in Brunswick on 29 November.
Her body wasn't found until 3 February 1983, but it was dumped along the Princes Freeway in Tynong North – close to where the bodies of Catherine, Bertha and Ann-Marie were found.
It's still unclear if the disappearance of Joy Carmel Summers and Alison Rooke in Frankston is linked to the Tynong North murders.
Alison Rooke, 59, was last seen leaving her Frankston North home on 30 May 1980 before her body was found in scrubland near McClelland Drive on 5 July that year.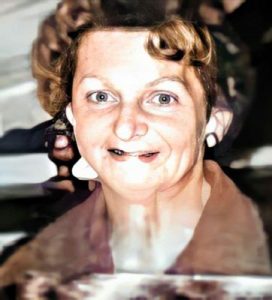 A year later, Joy Carmel Summers, 55, was last seen at a bus stop in Frankston on 9 October. Her body was later found in scrubland near Skye Road, Frankston North on 22 November 1981.
On each occasion, the offender/s made an effort to conceal the bodies, covering them in branches.
A special taskforce was established in 1998 and over the years investigators have spoken to over 2000 people in relation to the murders, however no charges have yet been laid.
A number of persons of interest have been identified, including Ms Miller-Reid's father.
Garry Miller was interviewed as a suspect but was cleared by initial investigators before being re-interviewed and cleared again by cold-case detectives.
"I'd like to think my father had nothing to do with this," Ms Miller-Reid explained.
After 15 years of her own investigating, Ms Miller-Reid is desperate for answers. She still has no idea who was behind the mass killings, but believes someone in the community holds a vital piece of information.
"Someone has to know something. For every secret there is someone that knows," she said.
"There is a killer living amongst us. I think it's a he or a they and I firmly believe that if this person is still alive, they've had 40 years of freedom they didn't deserve.
"The person who did this is likely to now be old. If they're not old, they're dead, so I'm hoping that any leverage they had over someone will be less intimidating and that someone might feel like they can come forward."
In a bid to shine attention on the case, Ms Miller-Reid had images of each victim digitally re-mastered.
She hopes that the 40th anniversary of the killings will inspire anyone with information to come forward.
"It would be really lovely to have some closure for the families of these women. They've lived 40 years without any answers," Ms Miller-Reid said.
"We're just waiting for that vital piece of the puzzle and I bloody hope we get those answers soon."
Anyone with information is urged to contact Crime Stoppers on 1800 333 000.