By Mitchell Clarke
Cardinia Road is now closed for a two-week construction blitz, as crews work around the clock to finalise the mammoth level crossing project.
The complete removal of the once-congested level crossing is just a fortnight away, with the impressive new road bridge set to take traffic from Monday 7 December.
Throughout the final construction blitz, crews will finally connect the existing road to the new road bridge, which will open months ahead of schedule.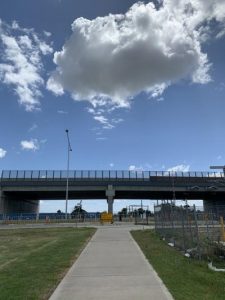 Before it can open though, Cardinia Road will remain off-limits to motorists from 9pm on Friday 20 November until 5am on Monday 7 December.
It will be closed between Henry and Bridge Roads, and Shearwater Drive and Arena Parade, but detour signs and traffic management will be in place to help guide motorists.
For pedestrians, the shared use path on the eastern side of Cardinia Road is also closed over the two-week period.
The pedestrian crossing at the rail line will remain open, the Level Crossing Removal Authority confirmed.
Major construction to remove the congested level crossing ramped up throughout the Covid-19 pandemic, as the massive government project was deemed essential.
Transport Infrastructure Minister Jacinta Allan said the project – which is the 44th crossing to be removed across Victoria – would reduce congestion, improve travel times and boost safety for the growing community and surrounding suburbs.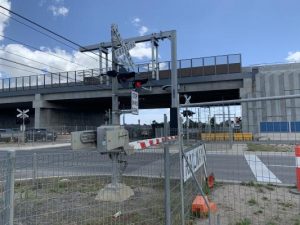 Bass MP Jordan Crugnale said construction crews had ticked off some "major wins" over the past month.
"It's fantastic news for locals that the Cardinia Road level crossing will be gone this year, getting people home safer and sooner," she said.
"And we're not slowing down, with three more Pakenham crossings to go by 2025."
The State Government plans to put more than $15 million towards improvement projects on the Pakenham line.
Dangerous level crossings at Racecourse Road, McGregor Road and Pakenham Main Street are set to be removed by 2025.