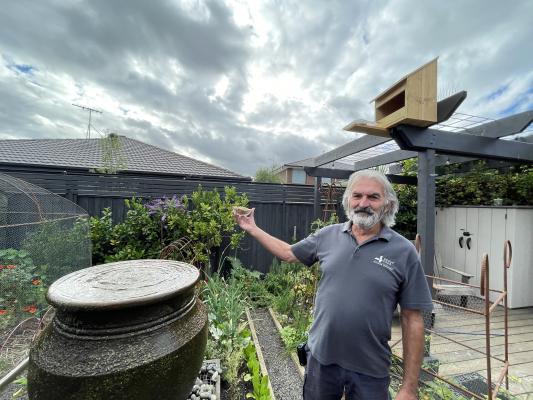 By Mitchell Clarke
An American racing pigeon, more than 15,000 kilometres from home, has taken refuge in an Officer man's backyard water feature.
The aptly named Kevin Celli-Bird first noticed the out-of-place pigeon when it landed for a drink on Boxing Day.
"He was quite friendly. He was walking around the backyard but looked pretty weak so I crushed up a dried biscuit for him and went inside and forgot about it," he recalled.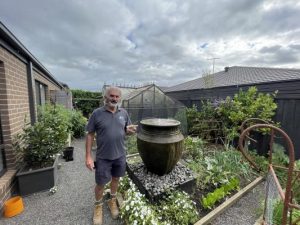 The next day the curious bird had returned and has remained ever since.
"He's just decided he likes us and feels safe here," Mr Celli-Bird explained.
But the first-time pigeon parent was determined to dig a bit deeper to find out the bird's origin – and what the tag on his foot meant.
"Because he was so weak I could pick him up and get the details off his tag. I rang up the Melbourne Pigeons Association but they had no record of him, so I googled the number and it came up as the American Pigeon Racing Union," he explained.
Further research suggests the pigeon belonged to a man from Montgomery, Alabama. The bird flew in a race from Oregon on 29 October – but never made it to the finish line.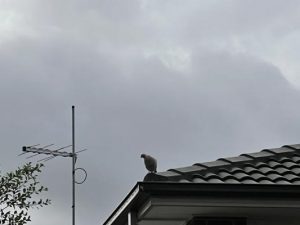 "He's been in a number of races before but that was his last race. The finish sheet says he's still missing," he laughed.
Mr Celli-Bird has made numerous attempts to contact the rightful owners but said he's not fazed if his new mate decides to take up permanent residence.
"If he's come from America I don't want to put him through any more stress," he laughed.
"He's pretty curious but seems to be laid-back and calm. When he's in the backyard, I'll go out and talk to him and he looks around at what's going on.
"If he decides to hang around longer, I'll keep feeding him. From what I understand with homing pigeons, once they come, if they get food and feel safe, they basically just stay."
The first stage of the friendship is also complete, with the lone pigeon being given a name.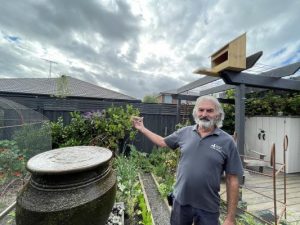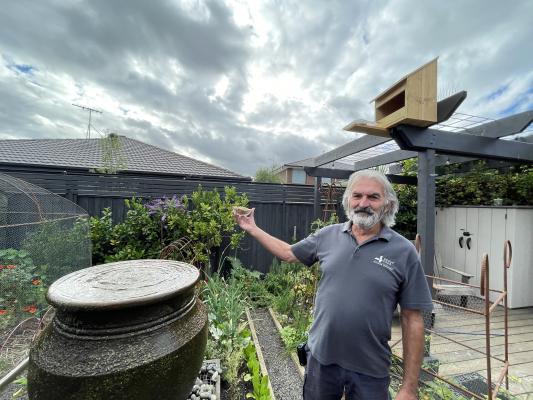 "We had some friends here and were trying to come up with a name. We thought it had to be American and someone suggested Donald, but I just said no, no, absolutely no," he laughed.
"Instead we've decided to go with Joe, he's won the presidency and seems like a decent sort of a bloke."