Pakenham Police are investigating a theft that occurred in Pakenham on 11 March. Police allege that at approximately 11am an unknown woman entered a store,...
Police intercepted a disqualified drug affected rider on an unregistered motorcycle without a helmet on Tuesday 12 March. The 32-year-old Pakenham man who had previous...
Pakenham's Douglas Baxter will climb his way up, down and around the bays of the mighty 'G in the 7600-stair challenge 'Stadium Stomp'. Stadium...
Aanchal Meshram, who is part of the region's thriving Indian community, works as a Project Manager in design and construction. Marking International Women's Day 2019,...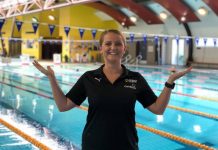 The theme for International Women's Day 2019 was 'More Powerful Together', an anthem that couldn't be more apt when it comes to team sports,...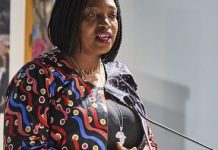 To mark International Women's Day, Abiola Ajetomobi, Director of the Asylum Seeker Resource Centre and Pakenham resident, has opened up about her challenges faced, her...
Stories of heroism, bravery and kindness are emerging beneath the rubble and ruin of the Bunyip State Park fires. They say tragedy brings people...
In Garfield, all residents were on high alert to the fires breaking out in the Bunyip State Park last weekend. One particular resident, a curious...
Firefighters who risked life and limb to battle the Bunyip State Park fires have hit back at criticism from pockets of the community, who...
In an update to the agonising Kenilworth Avenue construction saga, Cardinia Shire say they have been able to broker a deal between the developer...
In the wake of the devastating Bunyip fires, this Saturday's Parklea Pakenham Show is a chance for the community to come together and enjoy...
Gumbuya World is seeking federal funding to support expansion plans that include 50 new attractions, onsite accommodation, new cafes, shops, a chocolate factory and...