By sports editor Russell Bennett
WGCA PREMIER DIVISION
2020/21 – SEASON PREVIEW
After a year like no other, this is shaping up to be a community cricket season like no other – but at least our great summer sport is back.
It might not quite look the same, and the approach to it might be a little different, but it's back.
The Covid pandemic has had a devastating impact on the community in all kinds of ways, but from this Saturday cricket returns as a means for those participating and watching on to take their minds off things for a while – at least a few hours a week.
The pandemic ended the 2019/20 season in the cruellest of ways, ruling a line through the season after Kooweerup and Pakenham had won their respective semi-finals, which would have set up yet another mouth-watering chapter of their famous grand final rivalry.
With Kooweerup finishing on top of the ladder and Pakenham third, the Demons were awarded the premiership – as all the highest-placed grand final qualifiers were throughout the grades.
It was the only way to do it, once it became clear the grand finals wouldn't be played.
The Demons earned their top-place finish. They were the most consistent of any group throughout the season, but yet WGCA fans couldn't help but wonder just what could have happened on another grand final weekend between two such incredible opponents.
The 2020/21 season still feels the impact of the pandemic, with a delayed start, and hygiene and public health measures in place.
This will be a campaign made up solely of one-day games, which could lead to the field of contenders growing beyond the competition benchmarks of recent seasons.
While Kooweerup and Pakenham have the proven consistency and discipline over the longer two-day game, a whole host of other sides have the potential to click in the one-day format. Most of them have the star-power to cause some real headaches when they get it right.
The key, though, will be getting it right when it counts most.
Cardinia finished well off the pace in seventh last year, but this year the Bulls have a assembled a much deeper, more potent squad to once again try and match it with the WGCA's best on a more consistent basis. Clyde and Tooradin, likewise, have the pools of all-around talent to turn to with both bat and ball, while the likes of Cranbourne Meadows loom as a real dark horse. Their talent, particularly with the bat in the shorter format, is undeniable. But, again, will it click?
Upper Beaconsfield makes its return to the WGCA's top flight in place of the relegated, rebuilding Devon Meadows, while Merinda Park's dyed-in-the-wool star Daniel McCalman keeps rolling up and valiantly taking his side with him for the ride.
Another key change this season – and one that could be a lasting change beyond just 2020/21 – is the implementation of the semi-final/preliminary final/grand final structure that rewards the top two sides with a double chance.
But yet, the more things change, the more they could well stay the same. It's up to the remaining six sides to prove otherwise and find a way past Kooweerup or Pakenham, because they're the benchmarks for a reason.
As we said last season – ah, cricket… it's great to have you back. Finally.
Note: Keep an eye on next week's Gazette for in-depth DDCA and Victorian Premier Cricket (Casey-South Melbourne and Dandenong) season previews.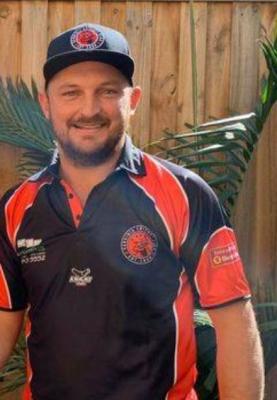 CARDINIA
Last season: Seventh
Captain: Jake Prosser
President: Luke Turner
Last season most runs (all games): Alex Nooy – 459 at 35.31
Last season most wickets (all games): Travis Wheller – 24 at 21.04
Key ins: Dean Henwood (Garfield-Tynong), Jack Bacon (Pakenham Upper/Toomuc), Jake Prosser (Langwarrin), Leigh Paterson (Langwarrin), Mitch Bromley (Langwarrin), Nathan Volpe (Langwarrin), Ricky Campbell (Langwarrin), Vishal Sharma (Seaford).
Key outs: Ben Parrott (Tooradin).
Captain's comments
Players to watch: Matt Welsh and Travis Wheller – two home-grown talents who learned a lot about their own games last season. They're both looking to have a big year with bat and ball.
Improvement from last year: Stemming on from last season, with continual growth to our game plan and mindset, our most consistent cricket will be played this season.
Strengths: Our depth. Our club looks like having five teams for the first time and the depth we have brought in means every spot is up for grabs. That is a great thing to have, and guys need to perform.
Main threat: Clyde. I think the Cougars have improved year on year and they have recruited well and should be a genuine contender.
Expectations: Finals.
Gazette comments: They're not shying away from their aim of returning to the top four, but the Bulls will have to overcome some significant opposition to make it. Still, it's a realistic aim for them to make the big jump back up from seventh, given the newfound depth within their ranks. They get an early litmus test to see just how they'll shape up in the shorter format, too – the biggest test of all… away to Kooweerup.
CLYDE
Last Season: Fourth
Captain: Daniel Lever
President: Paul Duyvestyn
Last season most runs: Jason Hameeteman – 360 at 30.00
Last season most wickets: Liam Bennett – 23 at 20.48
Ins: Aaron Daniel (out of retirement), Beau Hawkins (Yarra Junction), Daniel Polson (Carrum), Jacob Janssen (Mitcham).
Outs: Anthony Marsden (Cranbourne).
Captain's comments
Players to watch: I think Jason Hameeteman can have a breakout year and put his name up there amongst the league's best batsmen. He made 103* in our only hitout against Pearcedale and he's looked great given the short pre-season. Kiefer Peries will be sure to show his class at the top of the order and post some big runs for us.
Improvement from last year: Adding Daniel Polson and getting Shamil Samarasinghe back from injury will bolster our batting stocks, no doubt. After finishing fourth last year we have kept all our first XI and have added another three or four guys who will be around the mark as well. All our bowlers are up and bowling well at the moment – Pat Lawson, Nick Sadler, and (player-coach) Matthew Aslett will again lead the attack. We feel we have a good mix with bat and ball leading into the one-day season.
Strengths: I think across the board we have really good depth. Finishing top four last year without a real standout player showed the team is really even.
Main threat: Obviously Pakenham, Tooradin and Kooweerup have been the benchmark for quite some time in the WGCA now, and for good reason. They are all excellent sides with depth and consistent performers.
Expectations: We will be looking to be a more consistent team this year and will definitely be looking to play finals again. Good luck to all the teams this year. We hope it's as competitive as ever, and we can't wait to get started.
Gazette comments: After finishing comfortably inside the finals last season, the Cougars will be looking to try and take the next step in 2020/21 after impressively bolstering their playing stocks in key areas. Again, as it will be for the Bulls, the Cougars' depth will be their key. Look for noticeable improvement with the bat from Lever's lads.
CRANBOURNE MEADOWS
Last season: Fifth
Captain: Rupinder Singh
President: Trevor Poole
Last season most runs: Sunny Paul – 310 at 22.14
Last season most wickets: Tom Smith – 16 at 24.31
Ins: Gavvy Bhamra, Kuldeep Singh (Ferntree Gully Footballers).
Outs: Nil.
Captain's comments
Players to watch: Kuldeep Singh, Vishalbir Thind, and Gavvy Bhamra.
Improvement from last year: Last year we really struggled to keep the same team every game, or a team with one or two changes. This year things are looking way better and we are planning to keep a group of 13 for the whole season.
Strengths: Kuldeep, our new recruit this year, will be a massive bonus with the ball and will bat in our middle order. The full availability of Vishalbir and Sajjan Sohi puts us in a good position this season.
Main threat: We are still very new at Premier level. As we learned from last year, no team we played was easy so we need to be really on our toes to do well this season.
Expectations: We expect to play hard on the field. Results can go either way, but we need to be really competitive every game. We do expect to go a step ahead of last year as we have a strong group of players.
Gazette comments: The real wildcard in the pack when it comes to a full one-day season in 2020/21, the Rebels will be arguably the most fascinating side to watch. They're dynamic with both bat and ball, but last season lost more wickets than any other side – including the relegated Devon Meadows – and also took the fewest amount. They finished fifth last season, but have arguably the most upside of any group.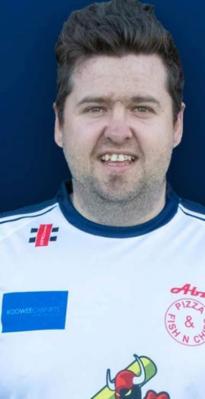 KOOWEERUP
Last season: First (premiers)
Captain: Chris Bright
President: Matt Davey
Last season most runs: Chris Bright – 694 at 49.57
Last season most wickets: Jess Mathers – 34 at 12.06
Ins: Cody Miller (Dandenong), John Bright (Foster), Lachie Ramage (Pakenham Upper/Toomuc), Robbie Maskiell (Mt Eliza).
Outs: Hussain Ali (Buckley Ridges), Mark Cooper (Carrum), Shaun Donnelly (Pearcedale), Tyler Clark (Beaconsfield).
Captain's comments
Players to watch: Luke McMaster has all the ability in the world with both bat and ball, and looks ready to take the next step to be one of the league's top all-rounders. Also, Johnny Bright is back and is bowling very well.
Improvement from last year: I think there is always room for improvement, in every player. It's going to be a very different year with all one-day games so it could be a good year to experiment with a few things, and look to the future.
Strengths: We are a very tight group and I think that has shown over the years – that we all want to do well for our team mates.
Main threat: They're all one-day games and anyone can win them, as we have seen over the seasons. Obviously Pakenham, Tooradin, and Cardinia will be thereabouts again.
Expectations: Obviously all sides want to be top four after the home and away season, and that's what we'll be striving for.
Gazette comments: The more unpredictable the world becomes, the more things on the WGCA Premier front remain the same – Kooweerup and Pakenham will again be the teams to beat. As the highest qualifier to reach last year's decider (which ultimately wasn't played), Kooweerup deserved the crown, but the Lions will be chasing them with an even bigger purpose this year. The new leadership group of player-coach Chris O'Hara and skipper Chris Bright will have the group firing together as one, and will also give plenty of opportunity to the younger brigade. Catch them if you can.
MERINDA PARK
Last season: Sixth
Captain: Danny Diwell
President: Brendan Fairlam
Last season most runs: Daniel McCalman – 399 at 33.25
Last season most wickets: Paul Stockdale – 23 at 25.91
Ins: Nil (focused on internal growth).
Outs: Jarrod Armitage (Sorrento), Mat Campbell (Mordialloc).
Captain's comments
Players to watch: Daniel McCalman has been at Merinda Park forever and always. He keeps on churning out run after run. He's probably one of the best bats in the competition. The two spinners, Paul Stockdale and Sasindu Perera, are going to be keys to our bowling, especially with the wicket-taking. With our other bowlers, we're going to rely on line and length and just stick to the basics.
Improvement from last year: With the leadership he's taken on and the responsibility that he's got, Dustin Peebles has got the potential to step up. If he can get that average up to 40, he'll be up there with some of the better batters in the comp. He'll be someone to bat around.
Strengths: Our strength will be not having to rely on one or two really good players in the side to do something every week. Everybody has got to put their hand up to do something to make you successful. We'll be combining as a team, rather than relying on one or two people to get jobs done a lot of the time.
Main threat: If we can be competitive every week, and in particular against the top sides like Pakenham and Kooweerup and be consistent throughout the year, that will go some way to us playing finals cricket.
Expectations: Everybody wants to play finals and that's everybody's expectation. In saying that, if you don't make the finals and you've had a decent year and you know that everybody gave 100 per cent and did their job throughout the year, and it doesn't happen, you can't be disappointed with that.
Gazette comments: In what will be a brutally tough fight for the finals places, it remains to be seen whether the Cobras quite have the depth to consistently perform against the best. But it certainly won't be through a lack of trying. McCalman is pure class and bleeds for his club, and Diwell – who is reprising the role he once held as first XI skipper – will noticeably lead the way along with Stockdale, Perera, and playing-coach Peebles.
PAKENHAM
Last season: Third (runners-up/grand finalist)
Captain: Dale Tormey
President: Phil Anning
Last season most runs: Dale Tormey – 952 at 79.33
Last season most wickets: Jason Williams – 24 at 24.75
Ins: Zac Chaplin (returning from injury).
Outs: Aaron Paxton (Drouin), Mitch Tielen.
Captain's comments
Players to watch: I think Zac Chaplin will be super keen to prove himself after being forced to have last season off due to injury. He's quality to watch in full-flight and hopefully he can hit the ground running.
Improvement from last year: At times last year we lost our way a little with the ball and in the field. With all one-day games this season, it will be extremely important we keep up and about and we'll be keen to do that.
Strengths: I think we have a fairly experienced side and this season will definitely be a strange one that will require teams to adjust.
Main threat: A few teams have recruited fairly well, like Clyde who will be looking to improve on their fourth place last season. Cardinia has recruited really well, getting in proven winners from Langwarrin, and with their tightknit group they could be the biggest improvers of all.
Expectations: It's hard to have any real expectations the way 2020 has gone. However I think if we can be better for longer during games hopefully we can go one further than the way last season unfortunately ended.
Gazette comments: The Lions will come out roaring after missing out on the chance to battle their great rivals from Kooweerup for the 2019/20 crown. Their star talent remains, as do their proven big game performers. They're not going anywhere.
TOORADIN
Last season: Second
Captain: Cal O'Hare
President: Ben Mantel
Last season most runs: Neil Peake – 567 at 43.62
Last season most wickets: Russell Lehman – 42 at 11.24
Ins: Ben Parrott (Cardinia), Kallan Braid-Ball (Springvale South), Rohan Simpson (Frankston).
Outs: Brodie Yapp (retired), Luke Adams (Pearcedale), Matthew Cox (Hallam Kalora Park), Troy Lehman (Drouin).
Captain's comments
Players to watch: Russell Lehman is coming off a brilliant season, winning his second Terry Stephenson Medal and Neil Peake is also looking set for another big year.
Improvement from last year: While we have lost some experience, those spots will be filled with some talented young players, and more opportunity will see improvement.
Strengths: Having a number of all-rounders who can provide a variety of options with both bat and ball will suit one-day cricket.
Main threat: Kooweerup and Pakenham have been the benchmark and just ahead of us for a number of years, and will once again be the sides to beat.
Expectations: Our depth will be tested, but we still have plenty capable and expect to challenge to be a contender with our best cricket.
Gazette comments: While the Gulls have lost some established talent, they'll be bolstered by significant inclusions – such as seamer Braid-Ball. They've got plenty of match-winning talent still within their ranks and, as O'Hare alluded to, should be suited by the shorter format. Expect Tooradin to again seriously threaten.
UPPER BEACONSFIELD
Last season: Premiers in District division
Captain: Dan Brennan
President: Kyle Gibbs
Last season most runs: (Imesh) Lakkana Jayasekara – 559 at 50.82.
Last season most wickets: Scott Pitcher – 25 at 17.96.
Ins: Nil.
Outs: (Imesh) Lakkana Jayasekara.
Captain's comments
Players to watch: Will Haines had a huge impact last season after moving to the opening batting position and attacking the opening bowlers to gain momentum. We expect his improvement to continue. Cooper Shipp has an eye like a dead fish and we believe he can contribute valuable late innings runs when the ball is soft and scoring can be more difficult.
Improvement from last year: We don't expect improvement in the runs and wickets columns necessarily but with the step up in standard from last season we think if we maintain our previous season form we can be really competitive.
Strengths: Our team unity and overall game plan. Everyone is understanding of the roles they need to play, and that will be stronger than any individual contributions.
Main threat: Apart from Covid-19, you can't go past Pakenham which has played off for (what seems like) the past thousand grand finals.
Expectations: To have fun and play attacking cricket and anything else will look after itself.
Gazette comments: There's no denying what a loss Jayasekara is to the Maroons' batting stocks, but the side from up the hill is as tightknit as any group and plays its home ground as well as any. If they can avoid continual peaks and troughs in their form, they'll cause all sorts of headaches for opposing sides. Now that the Maroons are back up in Premier, they'll be doing everything in their power to stay there.