It was a masterclass of some magnitude. A knock now etched into Casey-South Melbourne's history forever. And it was from a man that's had such an...
For president Pam Rogers and the entirety of the Casey Thunder Football Club, the club's inaugural year in 2020 is all about culture. It's all...
By sports editor Russell Bennett Stories of hope, resilience, recovery and healing continue to spur Gippsland's Matt Runnalls on in his mental health mission. They're stories...
Youth will be high on the agenda as Beaconsfield steadily prepares for the 2020 AFL Outer East Premier Division season. After a string of departures...
The Dandenong Stingrays are gearing up for another strong season in the NAB League. Hayden Young, Cody Weightman, Ned Cahill, Bigoa Nyuon, Mitch Riordan and...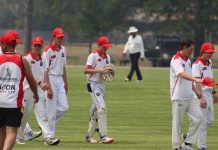 The West Gippsland Cricket Association has brought home some silverware. In the under-16 Victorian Metropolitan Cricket Union recently, the WGCA side shared the Keith Mackay...
Riley Baldi was one of the many unlucky 2019 AFL draftees, but after demonstrating his raw talent in the early stages of the year...
Tooradin has done very little wrong in this cricket season to date, and the club snared its first piece of silverware this year on...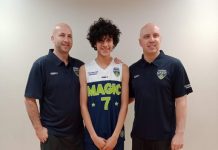 Berwick College youngster Phoenix Windsor is an ambitious young man with a serious love for basketball. The 13-year-old's talents have already taken him so far...
By sports editor Russell Bennett The Warriors are once again set to go into battle on the big stage as the West Gippsland Cricket Association...
AROUND THE GROUNDS VICTORIAN PREMIER CRICKET It took just 15.5 overs, four maidens, and 26 runs for an outrageous nine wickets. And that was only the first...
DDCA TURF 2 AND 3 REVIEW - ROUND 11 TURF 2 What a performance from the Parkmore Pirates. Not only did the second-placed Pirates grab an even firmer...