The West Gippsland Football Netball Competition (WGFNC) will return to play on Saturday, 14 August as a result of a vote taken of all...
By Nick Creely The AFL Outer East has confirmed a start date for senior football and netball, as well as under 19s, with Saturday 7...
With no community sport currently being played we thought it a great time to delve a little deeper into the careers and lives of...
Rising Emerald hockey star Amy Lawton's introduction into the Olympic Games couldn't have followed a more memorable script, with the Hockeyroos starting their campaign...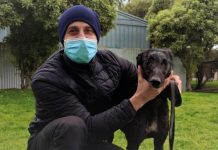 Ten months of perseverance paid off for Anthony Lamarca at Sandown Park on Sunday afternoon when Cayden Bale ended a 593 day winning drought. Cayden...
Following on from last week's in-depth look at how the AFL Outer East Premier Division is shaping up, this week we're taking a look...
It may sit at the foot of the West Gippsland netball competition ladder but don't let that fool you for one second into thinking...
One of the true oracles of local football – Ellinbank and District Football Operations Manager Ken Moore – has been hard at work preparing...
ROC A Grade netball coach Simon O'Shanassy is under no illusions that the Kangaroos need to be on their toes when on-court action does...
Since the inception of the Gippsland Storm Elite Development Netball Club in 1998 it has gone from strength to strength in developing elite netballers...
Leading Pakenham trainer Phillip Stokes might have a carefree throw at the stumps at this year's Caulfield Guineas with impressive Cranbourne winner Blazerro. The two-year-old...
The Pakenham Gazette's AFL Outer East Coaches Award has drawn a lot of intrigue this season, with coaches having their say on the players...