Nearly 20 animals have new homes after a community event hosted by Arcadia, the Officer residential estate that has turned their Adopt a Furry...
Disney princesses and villains gathered in Pakenham for the third annual Disney Pixar games night on Saturday. About 35 children dressed up as their favourite...
Q and A with Officer Silh Temple volunteer Harpreet Kandra... 1. What is something people don't know about you? I am an emotional person and can...
Casey Choir is looking for past members to help it celebrate its 21st birthday this year. The Choir has two major events planned to mark...
Lions Club of Kooweerup & District Inc. are hosting their third annual craft and patchwork expo on Saturday 22 June and are raising money...
Take a trip back to the roaring 20s with Beaconhills' dazzling new upcoming musical production Thoroughly Modern Millie. Set in the height of the jazz...
Pakenham Education Centre Gippsland (ECG) VCAL students had the opportunity to dig deep in a unique education experience at the Cranbourne Botanical Gardens last...
Pakenham resident Elsie Storm has celebrated a milestone birthday. Ms Storm found turning 100 no different to turning 98 or 99. "I don't remember being 99,...
Q and A with Cardinia Men's Shed member Henry Berry... How long have you been involved in the Cardinia Men's Shed? The Cardinia Men's Shed...
Three Officer Primary School staff members were brave and shaved for the Leukemia Foundation's World's Greatest Shave on Friday. Teachers Julian De Zilva, Caleb...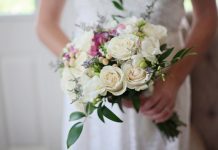 Wedding expo The Old Cheese Factory is hosting its annual Wedding Expo in April 2019. The expo will exhibit a range of local suppliers including...
The PAVE Festival (Performing And Visual arts in Emerald) has something for every taste. Kicking off with the huge street party known as the...