The creative brilliance of Beaconhills College's VCE art and technology students is on display this week at two annual exhibitions. 'CRE8' kicked off at Berwick...
There was a huge turnout for Berwick's New York Barbers first-ever Community Day event. New York Barbers was the place to be on Saturday...
Indian Association Casey Cardinia (IACC) and its members are proudly presenting the Cardinia Lights Festival 2019. Diwali is widely celebrated in all regions of India...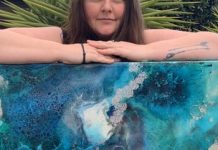 Trudy Lowndes is a Pakenham based artist who creates acrylic paintings and specialises in resin art. The mum of two turned to art after...
The Resin Flow Art Show and Expo attracted an excellent crowd who came to see quality artwork on show at the Officer Community Hub....
Arj Barker has something he needs to get off his chest. The American stand-up comedian is back in Melbourne now with his show "We Need...
The Casey Cardinia Sikh community held its third annual Jorh Mela Baba Budha Ji event at IYU Recreation Reserve in Pakenham on Sunday 29...
The Spring Reserve Roadshow event at Garfield offered a range of activities including Geocaching - a high-tech version of a scavenger hunt, play space,...
As a way of introducing girls to football, the Officer Junior Football Club held a free girls only clinic on Friday. The popularity of girls'...
Lakeside College held its 'Run for Refugees' event on Friday 20 September, to raise enough funds to send 350 students – matching the current...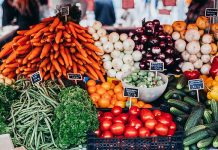 The very first Cardinia Community Kitchen workshop is being held this Monday, 16 September at RG Porter Social Room in Officer. In conjunction with Cardinia...
A local band will make its mark in the music industry once again when they release yet another hit single. The duo singers/songwriters, known as...