Local performers are banding together to raise money for the ongoing recovery efforts in the wake of the devastating March bushfires. On Saturday 3 August,...
The Berwick Church of Christ has been a part of the community for 150 years with a desire to honour and thank God, the...
Melbourne's underground scene has a new voice in The Thrill Collective, a multicultural trio of creativity and passion. The Thrill Collective comprises three individuals with...
Thirty-seven time Golden Guitar winner Lee Kernaghan will be performing at Bunjil Place at the end of this year. The artist's 'Background Nation' album...
Pakenham Secondary College students grew and donated fresh produce to Pakenham charity Four Cs on Wednesday.Students in the environmental science class worked closely with...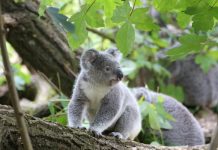 There's plenty happening around the Cardinia to keep teenagers entertained these school holidays! Open to young people aged 12 to 17 years, council's Teenage School...
What is something people don't know about you? Despite the fact I loathe violence or any form of cruelty, I really like watching a good...
For five years Lorraine Schmaman coordinated a great eco-sustainable project in country New South Wales whereby she transformed newspapers into different items requested by...
For a number of years the Beaconsfield Quilters have been creating and generously donating handmade quilts for palliative care patients at Casey Hospital. Each quilt...
St Andrew's Berwick Uniting Church is inviting the community join in for the annual Hymn Fest on Sunday 16 June. The church's first ever Hymn...
What is something people don't know about you? I hate phone calls - I seriously think I have phone call phobia, yet my job involves...
Nar Nar Goon Primary school celebrated Grandparents' Day last Tuesday the 21 May. The Foundation classroom which was visited provides an excellent learning environment...