There is growing public interest for how food gets from paddock to plate and this was evident at the Steer Trial Demonstration Day which...
"I am willing to lose quite a lot of hard work and some crops in waiting for the balance to happen" - Paul Watzlaff Kooweerup's...
It's time to mark the diary for the return of the Small Farm and Lifestyle Expo to be held at the famous Phillip Island...
There were approximately 740 export and 500 young cattle penned at the Victorian Livestock Exchange representing an increase of 500 head week-on-week. The usual...
A yarding of predominantly vealers at last week's Baw Baw Livestock Exchange saw small to good rises. Very few bullocks and heifers were penned with...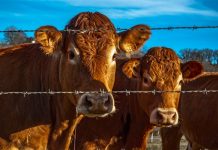 Murray Goulburn suppliers have reacted with shock to news that the dairy co-op had accepted a $1.31 billion buyout from Canadian company Saputo. However Victoria's...
QUOTE: "You just can't get people to stop and look at the cattle now. People don't appreciate the country atmosphere" PRECEDE: The Dandenong Show has...
Last Wednesdays yarding at Baw Baw Livestock Exchange increased by 200 head with the market average of $1009 which is up $61 on the...
There were approximately 440 export and 300 young cattle penned representing a similar overall number week-on-week at Pakenham's Victorian Livestock Exchange. Competition strengthened with a...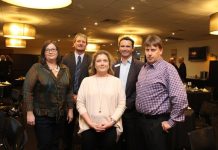 Three new directors were appointed to the GippsDairy Board at the recent annual general meeting. Neerim South's David Johnson, DataGene evaluation manager Michelle Axford...
"While I've done other things, I've always maintained that connection with the agricultural side of things" "It's in my blood" is bandied about a lot...
"I say to people, unless you're buying from a respected breeder you have to know what your bloodlines are, you have to do your...