Family, friends and members of the Inner Wheel Club of Pakenham gathered at Millhaven Lodge in Pakenham to celebrate the past year for the...
A Pakenham woman with special needs has hit on a new idea to raise money for charity. Michelle Cleland put her plans to action a...
Baw Baw Shire Council is calling on the public to provide input regarding their routine road maintenance service. Council is reviewing current service levels and response...
Ask around at Tonimbuk Hall's bushfire community recovery centre, and Alan Blackwell's name will inevitably come up, along with a number of descriptors: helpful,...
Actor, dancer and cancer crusader Samuel Johnson is set to be up bright and early when he fronts the Casey Cardinia Business Breakfast next...
A 27-year-old man was arrested on Tuesday 6 August following an alleged shooting incident in Pakenham on Monday 25 March. Two men on...
The Southern Brown Bandicoot is endangered nationally and under threat in Victoria, but a significant population has found a surprising haven among farmlands on...
Haileybury College has introduced a new policy which allows students facing gender identity challenges to participate in single-sex programs regardless of their sex at...
Almost 50 drug drivers have been detected in Victoria's south-eastern suburbs over a four-day period, with 30 of the 45 offenders being nabbed in...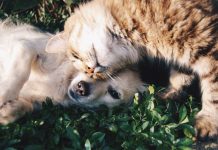 A new agreement being pushed by Cardinia Shire Council means some local vets may not be able to accept and rehome stray animals handed...
Pakenham nurse Natascha Mazurek vividly recalls a heartbreaking experience 18 years ago where she watched a young mother die after suffering a suspected brain...
Melbourne's train network will be thrown into disarray from Monday 12 August with the Rail Tram and Bus Union (RTBU) notifying Metro that industrial...