Home
Tags
Together We Can
By Garry Howe Cardinia Shire's ground-breaking Together We Can campaign has been recognised at a national level. The Collective Impact campaign - devised and spearheaded by...
For the men: Lead the way and join the working group to plan and deliver the next 'Walk against Violence' in November 2018. First...
Our beliefs and attitudes are shaped by many influences and can be held without conscious thought. When we unpack the building blocks of our...
On behalf of the whole community who have been working together to implement actions that addresses the high rates of family violence in the...
Victoria Police regularly respond to family violence incidents in Cardinia Shire, many that involve children. They see first-hand the devastating impact this has on families...
Family Life provided the backbone function of the Together We Can innovation established with Cardinia Shire since 2015. Family Life worked with Cardinia Shire Council's...
Family violence is a broader term than domestic violence, as it refers not only to violence between intimate partners but also to violence between...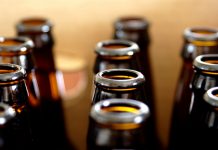 By Alana Mitchelson ALCOHOL use associated with family violence related crimes in Cardinia shire is lower than the state average, according to a recent report. Pakenham...
By Aneeka Simonis KIDS from vulnerable homes in Cockatoo are making big strides thanks to adult mentors helping them build skills around resilience. Each year, a...
By Aneeka Simonis KIDS shaped by a life of domestic violence are being remoulded as part of a post-crisis program which also provides peer support...
By Aneeka Simonis FREE legal training will be offered to those working in Cardinia Shire's family violence sector. The training will largely focus on family violence...
By Alana Mitchelson A PAKENHAM auctioneer wore towering stiletto heels during an auction over the weekend to raise awareness for the upcoming Walk a Mile...