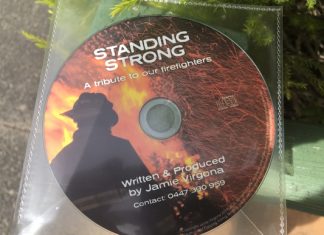 A "semi-professional" musician from Tynong has written and recorded a song dedicated to firefighters who responded to the Bunyip bushfires in March. Full time...
By sports editor Russell Bennett On a picture-perfect day when the inaugural Sportsbet 'Kangaroo Race' captured the imagination of the racegoers along the home straight...
By sports editor Russell Bennett He's back home. The Gazette understands that Andy Soumilas - one of the most decorated midfielders ever featured in the Football...
Emerald, Pakenham, Hampton Park and Cranbourne libraries will play host to 'Sensitive Santa' in the lead up to Christmas. Originally developed in the USA, the...