A walker discovered a number of metal nails sticking out of a boardwalk in Pakenham recently. Fallingwaters Estate resident, Brijal Parikh, noticed the hazardous...
An Emerald SES volunteer has committed to sacrificing his beloved beard to encourage others to donate blood as part of the 2020 Emergency Services...
A student from Beaconhills College in Berwick has tested positive to coronavirus. In a statement sent to parents and guardians, the college said the year 10...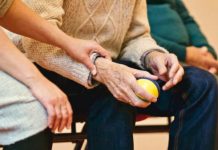 The 2020 Victorian Seniors Festival has been reimagined as a virtual event with a series of online and radio performances. Now in its 38th year,...
Five new active cases of Covid-19 have been detected in Cardinia Shire overnight, bringing the total number of active cases to 60. The steady increase...
Senior Japanese students from Beaconhills College were able to find a way to connect with students from their sister school in Japan on Wednesday...
In a changed format of Pakenham's annual White Ribbon luncheon, the Cardinia Shire community will unite online to recognise the organisation's commitment to ending...
The mysterious disappearance of Pakenham CWA president Carol Clay and her camping companion Russell Hill is no closer to being solved. As part of National...
Fortunately for our four legged friends, travelling to provide care for animals is essential and is therefore allowed under Stage 4 restrictions, the RSPCA...
The man behind a mobile mental health service has moved online, where he'll host virtual events providing support to students, teachers, parents and apprentices...
A reported case of Covid-19 has been detected at Pakenham Primary School, prompting a precautionary closure. The school and the Big Childcare Outside School Hours...
Eligible Cardinia Shire residents can access free masks from a number of local pharmacies and stores across the shire. The State Government initiative is designed...