The Therapeutic Goods Administration (TGA) has provisionally approved the Pfizer/BioNTech Covid-19 vaccine for use in Australia. The move has been welcomed by Federal La Trobe...
A man has died and a woman and a child are fighting for life following a horror smash outside Gumbuya World. Emergency services were called...
The air ambulance has been dispatched to Gumbuya World following a serious collision. The Princes Freeway is closed outbound through Tynong North. Motorists are being...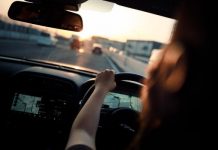 Pakenham residents are among those most likely to utilise short-term car registration, the State Government has revealed. More than 1.8 million Victorians are now paying...
It's the end of an era for a favourite Berwick shop, as Kay and Jim Drysdale head into a well-earned retirement. After 37 years manning...
Pakenham Fire Rescue Victoria are warning locals to ensure their cigarette butts are fully extinguished, after a dropped butt sparked a fire in a...
Preliminary works to upgrade a problem intersection in Beaconsfield are officially underway. The Glismann Road/Beaconsfield Avenue intersection at Princes Highway is the second stretch of...
A disqualified hoon on bail was allegedly nabbed travelling 100 kilometres over the speed limit before crashing into an unmarked police car. The 25-year-old Kooweerup...
A Clyde North man has been airlifted to hospital in a critical condition after he was thrown from the back of a Ute in...
A burst pipe caused chaos along a busy Berwick thoroughfare, prompting road closures after water spouted into the air and flooded the immediate area. Emergency...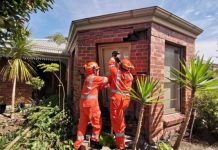 A two car collision has ended with one vehicle smashing through the front window of a Kooweerup house. Emergency services were called to Moody Street,...
A series of south east businesses have been hit by a callous thief wearing a distinctive hat. Police believe the man, perceived to be aged...