Parts of Pakenham have been hit with flash flooding and Victoria Police have been forced to close a number of main roads to traffic. A...
A number of Australia Day celebration events will be held across the Cardinia shire on Sunday 26 January. Starting at the Cardinia Cultural Centre in...
A person was struck by a train on platform one at Berwick Train Station on Enterprise Avenue about 2.30pm on Monday 20 January. The...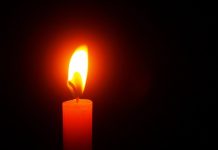 Thousands of properties across Cardinia are without power as a result of a severe thunderstorm on Monday 20 January. The AusNet Services outage tracker shows...
Lang Lang's answer to the Royal Melbourne Show continues to be met with a positive response, as more than 1000 patrons turned out to...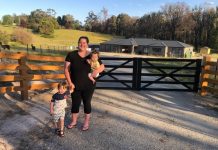 It's community that makes a town – and that's exactly what Erin Wijeratne and her family have found since they moved to Tonimbuk. The family...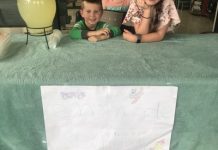 Three determined siblings have warmed the hearts of the Kooweerup community with a homemade lemonade stand to raise money for the bushfire relief effort. Kayla...
A Pakenham man has been charged with a string of offences following two alleged armed bank robberies in late December. The 36-year-old was arrested by...
A Cockatoo family has been left shaken after their Border Collie was viciously attacked by a pack of stray dogs on Monday 13 January....
Residents across Cardinia are becoming growingly concerned about fuel loads throughout the shire and have called on council to take action. One particular location of...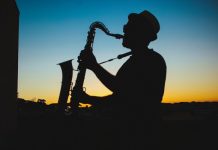 The Music Works grants program, managed by the State Government, is now accepting applications from musicians in and around Cardinia. The major funding program...
A number of properties in the south eastern suburbs have been raided as part of a firearms investigation. Detectives from the Echo Taskforce executed...