Police are searching for a 16-year-old girl who was last seen on 22 May. To help locate Chloe Strauss, police are appealing for the public's...
Applications have opened for Casey Cardinia Foundation's annual Community Grants Program. Grants of up to $10,000 will be considered in this round of grants, however...
Pakenham Scout Group's hall is about to undergo extensive upgrades which will result in significant benefits for the entire community. Member for La Trobe Jason...
A Berwick pastor is currently in hospital fighting the coronavirus following a trip to South Africa in March - which also led to the...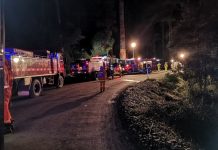 A man has died following a fatal crash in Gembrook on Wednesday 27 May. Police investigators believe the man was travelling along Bessie Creek Road...
Police investigating the mysterious disappearance of Pakenham woman Carol Clay and her camping partner Russell Hill have released new information regarding their investigation. The 73-year-old...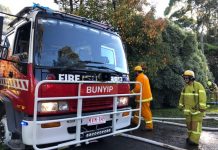 An Iona house will likely need to be demolished after a serious fire tore through the property. Emergency services were called to the property on...
For as long as Donna Mitchell can remember, she has always felt a burning desire to be creative. Ms Mitchell has been creating art most...
Families are being reminded to register for 2021 kindergarten places in Cardinia shire before June 26, for first round offers. In Cardinia Shire, the council...
Takeaway food options might be here to stay at the Pine Grove Hotel and Carlei Wines at Upper Beaconsfield following their success during lockdown....
Students across the Cardinia shire have begun their return to the classroom after almost two months of home learning. Preps, Grade 1 and 2 students...
A Pakenham sporting club has been labelled a "community champion" by the Alcohol and Drug Foundation for their work in addressing mental health during...