Liberal MP Russell Broadbent may have copped flak for refusing to be vaccinated against Covid-19, but it hasn't been all bad news for the...
The warmer months are finally upon us and as we all emerge from the depths of lockdown, most of us can't wait to get...
For most of us, Christmas shopping is usually left until the last minute - but if you've got presents to send people, you might...
Residents who are still waiting to get their first or second Covid-19 vaccination have another easily accessible location available to them - the Officer...
Plans for a Telstra tower at Pakenham's Toomuc Reserve are making headway, after councillors agreed to allow the project to move forward at the...
30 years to 1991 Four local students undertaking tertiary courses received substantial donations towards their study expenses when they were awarded the inaugural PB Ronald...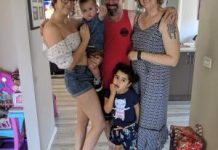 Donations have poured in from far and wide to help a beloved local family in the wake of a house fire, which sadly claimed...
Over a hot drink and cake, families and friends spent the weekend catching up on lost time as restrictions eased on Victoria from Thursday...
Two 'spud guns' seized from an Officer premises have been found not to be firearms in a landmark case at Dandenong Magistrates' Court. Amanda Lewis...
Emergency service responders are urging drivers to stay safe and alert behind the wheel, after three separate car accidents occurred on Cardinia Shire roads...
A man has died in a workplace accident on the roof of Taco Bill in Pakenham. Emergency services were called to the restaurant on the...
The Tulloch family of Pakenham's world was turned upside down when fire destroyed the family home and everything they owned. Emergency services rushed to the...