The number of reported Covid-19 cases in Cardinia Shire remains at 11 - with only one new case reported early this week. The total number...
A quirky sign on the side of the Princes Highway proved a positive touch to a Pakenham woman's isolation birthday. Jasmine Cornelius spent her 20th...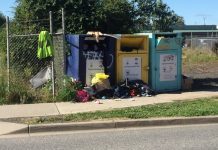 An online charity is pleading with the community to stop dumping donations and rubbish at charity bins amidst the Covid-19 pandemic. As bags of donations...
Baw Baw Shire Council have stalled a decision on whether they'll approve the application to build a contentious $13 million saleyards development in Longwarry. The...
Doctors at Berwick Healthcare are embracing Telehealth as an effective way to connect with patients during the Covid-19 crisis. Senior doctor Tony Atkins has led...
A talented hobby artist is attempting to bust the isolation boredom by providing a free daily cartoon masterclass to kids via Facebook. Gembrook man Cal...
An application to install 100 electronic gaming machines at a proposed $36 million hotel has been rejected. The Victorian Commission for Gambling and Liquor Regulation...
Cardinia Shire Council is continuing to deliver waste services to residents, with some extra measures in place in line with state and federal government...
While My Place Youth Centre's doors may be temporarily closed, young people can still get support from Cardinia Shire Council's Youth Services team by...
Victoria Police have vowed to be on the hunt for 'bad eggs' during an annual Easter weekend road operation. Less people are expected on the...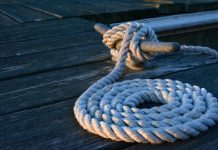 Boat ramps and jetties across the state will be closed to keep everyone safe and help slow the spread of Covid-19. The Department of Transport...
Authorities are hopeful social distancing restrictions will be followed over the Easter holiday period, as Cardinia's confirmed Covid-19 cases remains at 11. On the eve...