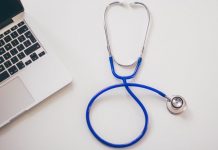 Students from Officer Primary School have broken out in a rash which is spreading across their body but the cause of the outbreak is...
A newly licensed 18-year-old has been left fuming and out of pocket after Cardinia Shire Council refused to accept liability for serious damage caused...
A Garfield man is warning dirt bike riders to take care, speaking out after a harrowing experience where he was forced off the road...
Rex Newton watched on as the house he built 39 years ago erupted into flames. Losing everything, he's been forced to rebuild his life...
Pilot by passion, David Roberts, has been volunteering his time with Angel Flights Australia since 2011. The Pakenham man has clocked up more than...
Tom Gibson, president of the Berwick and District Agricultural and Horticultural Society, is filled with community spirit and a passion to see the Berwick...
Lakeside Sailing Club is letting down the gangplank for members of the public to come and give sailing a go. On Sunday 27th October the...
In the wake of this year's devastating bushfires, like many others Mark Stanley wanted to do something. As a music producer, he had the means...
German hypermarket chain Kaufland is proposing to bring their empire to Pakenham and it's now up to the Minister for Planning to change the...
Nominations are now open for the 2020 Australia Day Awards and community members are encouraged to nominate a deserving local legend or group. Each year,...
A trespasser on the tracks of Pakenham Railway Station has caused commuter chaos on Wednesday morning. Police arrested a 38 year old Drouin man at...
With a potentially devastating fire season looming, three towns in the north of Bunyip State Park will take part in a mass bushfire evacuation...