By sports editor Russell Bennett Casey-South Melbourne Premier cricketer Jordan Wyatt can still vividly remember when he first approached his parents to tell them he...
"The rivalry was already the Carlton versus Collingwood of our neck of the woods…" - Terry Dillon. The Nar Nar Goon faithful had to endure...
The legend of the backyard field of dreams created by Casey-South Melbourne cricketer Dylan Hadfield and his father just continues to grow. Star News sports...
By sports editor Russell Bennett When community footy does ultimately return to the field in the wake of the Covid-19 pandemic, Jason Wells will be...
WGCA PREMIER DIVISION GAZETTE 2019/20 TEAM OF THE YEAR While some of the best of the best of the West Gippsland Cricket Association's Premier tier missed...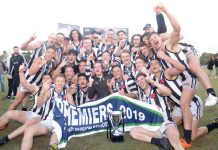 By sports editor Russell Bennett AFL Outer East is ruling nothing out when it comes to what a condensed 2020 season could look like should...
The Pakenham Warriors should be in the early rounds of their new era in the Big V basketball competition. Their senior women's side - the...
At a time when each passing day brings with it far more questions than answers for everyday Aussies, AFL Outer East has moved to...
By sports editor Russell Bennett Racing will resume today at Pakenham Racing Club's Racing.com Park following confirmation that jockey Mark Zahra tested negative for Covid-19. The...
By sports editor Russell Bennett At 5.45pm on the Thursday before a blockbuster Round 1 clash, 'The Kennel' would normally be pumping. It'd be a hive...
For a trailblazing group of female senior cricketers at Longwarry, next season won't be about wins and losses. First and foremost, it'll be about...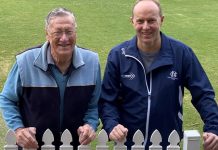 In this special edition of Beer O'Clock, sports editor Russell Bennett headed along to Arch Brown Reserve to learn from Berwick Cricket Club historian...