Cockatoo Country Market
Stalls of fresh produce, craft, preserves, baked goods, refurbished tools, pet products, poultry, candles, costumes and clothing, woodcraft and jewellery await at the Cockatoo Country Market this weekend.
Tasty food, great coffee and face painting for the kids means there is something for everyone.
Alma Treloar Reserve, 73 Healesville-Kooweerup Road, Cockatoo, Saturday 6 May, 8:30am-1:30pm. Call 5968 9678 for more information.

Lang Lang Art Trail
The Lang Lang Art Trail is a new initiative designed to showcase the Lang Lang Township and local talent. Walk the trail and vote for your favourite work and go into the draw to win a hamper. There is even a kids hide and seek competition to keep them engaged while you walk the trail and a chance to win a kids art prize. A walking trail guide is available along with a People's Choice Voting Card.
Lang Lang, Westernport Road, Lang Lang, Saturday 6 May-Sunday 21 May, 8am-6pm. Call 5997 5704 for more information.

Cheese Making Workshop at the Old Cheese Factory
Ever wanted to know how to make your own cheese? The Old Cheese Factory can show you how. Learn to make Blue (Soft/Creamy) & Sour Cream Cheese this weekend.
Old Cheese Factory, 34 Homestead Rd, Berwick 3806, Saturday 6 May, 9:30am-3:30pm. Call 9702 1919 for more information.

Casey Choir at Mulberry Hill
Casey Choir are performing at the National Trust property of Mulberry Hill as part of the National Trust Heritage Festival 2017. Come and enjoy an afternoon of beautiful singing by the Casey Choir in the lovely surrounds of Mulberry Hill. Listen to an eclectic selection of music including classical, folk, jazz, world, pop, cinema and theatre.
Mulberry Hill, Golf Links Road, Langwarrin South, Victoria, Sunday 7 May, 2pm. Call Lydia Reid on 0414 819 494 for more information.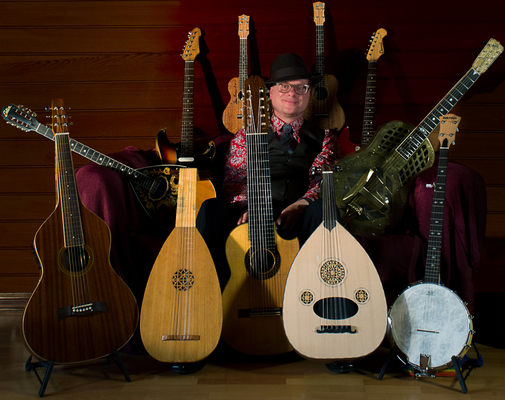 Lord of the Strings
Matthew Fagan, who is an incredible virtuoso and a favourite guest artist of Billy Connolly, presents a music spectacular that celebrates guitar music of the world as well as music for a special selection of his instruments including ukulele, banjo and Hawaiian slide guitar. The audience will be treated to pieces from Bach to the Beatles, Flamenco to Blues, Electric to Classical Guitar, Celtic Harp Music on the unique 10 String Guitar.
Casey RACE, 65 Berwick-Cranbourne Road, Cranbourne 3977, Saturday 6 May, 7:30 pm-9:30 pm. Call 5990 8600 for more information.