Crafts for CFA
Gembrook's fourth Everything Patchwork and Quilting Market, a fund-raiser for the town's fire brigade, will feature an array of local goods and demonstrations from 28 traders. This day is a must for lovers of the craft, with attendees given the chance to win some fantastic prizes while fund-raising for the CFA.
The event will take place on Saturday 2 September, 10am-4pm, at the Gembrook Community Centre, Pakenham-Gembrook Road, Gembrook. Entry is $5 and all profits go to the Gembrook CFA. Light refreshments will also be available all day.

Free screening
Special free community film screening of Constance on the Edge One family. Two wars. Three countries. What does it take to forge a new life far from home? Filmed over 10 years, Constance on the Edge is an unflinchingly honest portrayal of one refugee family's resettlement story in Australia.
Bookings essential. Friday 1 September, 6.30pm. Balla Balla Community Centre. Phone 5990 0900.

Diamond delivery
Neil Diamond's music is still as popular today as it was when it was first released, so popular, in fact, that there is not enough of him to go around. Multi-award-winning Australian entertainer Steve Cummins is the only tribute artist in the world to have featured on the same program as the man himself. He was live on air on the UK's BBC radio program Beautiful Noise (The Neil Diamond Story) to an audience of more than three million listeners. Cummins has been described by the president of the Neil Diamond fan club in Australia as the only performer to have mastered the feel of Neil Diamond music and "performs a brilliant tribute to the man and the songs that embraced the world".
Cardinia Beaconhills Golf Links, 2 September. Includes a two-course meal and show for $65 per person. To book phone 5945 9210.

Storytelling Live: Tomorrow
This is a Melbourne Writers Festival event. Artists Abdul Hammoud, Alice Skye, Sami Shah, Daryll Delgado and Lana Woolf will share their thoughts, ideas and stories on what comes after today. From dreams to fears, humour to heartbreak, the concept of Tomorrow means different things to different people. This will be an entertaining night of storytelling as some of MWF's finest artists share their thoughts, ideas and stories on what comes after today.
Walker Street Gallery and Arts Centre, corner Walker and Robinsons streets, Dandenong. Saturday 2 September, 6.30pm.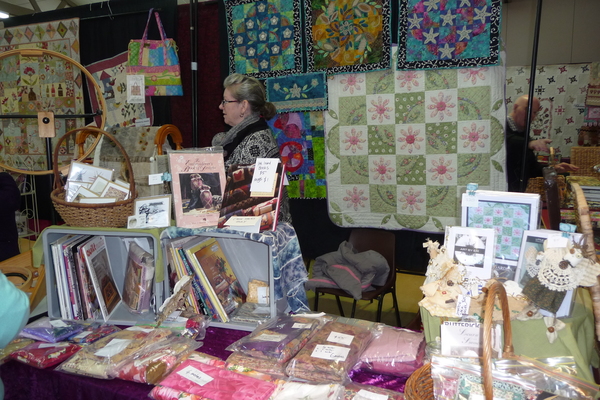 CWA exhibition
The Country Women's Association West Gippsland Group is hosting a Creative Arts Exhibition. There will be demonstrations, stalls, raffles, refreshments and children's activities available.
Cranbourne Public Hall, corner of Clarendon and High streets, Cranbourne. 1 September 10am-4pm and 2 September 10am-3.30pm. Adults $5. Children accompanying an adult are free. School groups 50c per person. Inquiries to Vicky Birch on 0418 522 703.
&nbnsp;