It's set to be a different looking local cricket season in 2020/21 as associations look to adapt to a Covid normal. But in brighter news,...
"We can't change the past, but we're certainly more mindful of the future". Zvonko Maric will always have his young son, Corey, in his heart. The...
You could say that Sacha McDonald's bizarre season of netball is a microcosm of life in 2020. "It will be one crazy year when we...
Pakenham is counting down the days until the 2021 AFL Outer East season. Not just to get its footballers and netballers back at Toomuc Reserve...
Whether it be donning the Bunyip colours or bursting through the stoppages at the MCG at AFL level on grand final day, Shane Mumford...
Just try and have a conversation with Hayden Stanton without smiling. It's almost impossible. The highly respected Garfield senior coach has always worn his heart...
Pakenham Warriors coach Simo Pajdic fancied his team to contend for a title in what would have been a historic first season at Big...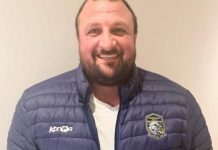 Pakenham United is left to ponder what might have been after Covid-19 wiped out the whole Football Victoria State League season. United was scheduled to...
A number of West Gippsland's footy and netball clubs aren't bluffing when it comes to exploring their own collective path forwards from 2021 onwards. And...
While there remains overwhelming disappointment about what could have been in the first season of senior football for Berwick Springs in the AFL Outer...
While there remains so much uncertainty around exactly when the first ball of the cricket season will be bowled in 2020/21, the continual development...
Pakenham Racing Club officials can finally exhale. A busy and testing winter racing program like no other at the Tynong track has been completed without...