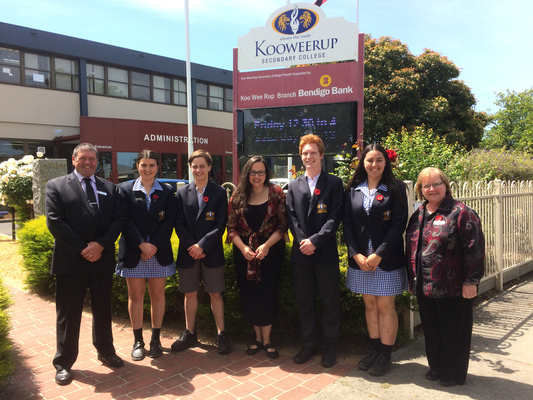 By Bonny Burrows
A $1.16 million upgrade to Kooweerup Secondary College is making progress with the announcement architects have been appointed to design the rebuild.
Melbourne-based company ProArk Architects will be responsible for bringing a fresh, modern look to the school's dated buildings.
The upgrade will include the replacement of sections of the road, a fresh new façade and internal ceiling works.
The works have been a long-time coming for the school community, who have previously voiced a "desperate need" for updated facilities.
Assistant principal Leonie McGinley previously told the Gazette "a lot of work needed doing".
"We've got parts of the school that are 60 years old and parts of the school that are two years old and you can really see the contrast," Ms McGinley said.
Following the appointment of the architect, Kooweerup Secondary College Principal Felix Patton said he was pleased to see progress being made.
"This is great news for the college community and a step closer to realising the dream of a complete new school," Mr Patton said.
Member for Eastern Victoria Harriet Shing, who announced the project's funding on 9 November, said appointing the architect was "an exciting first step towards delivering the modern, safe and stimulating facilities that staff and students at Kooweerup deserve".
"Kooweerup Secondary College has fantastic staff and students and we are making sure they have state-of-the-art facilities to match," Ms Shing said.
A project timeline is yet to be released by the government.