Victorians across the state who are experiencing mental illness, including residents of the Cardinia Shire, will be given better access to services, support and...
An employee who claims to have developed lupus after being exposed to toxic silica dust for years in her work at the Lang Lang...
Staff members from the Drouin and District Community Bank are the latest volunteers to join the dedicated team that are helping deliver food through...
Since the dawn of time, food has brought people together – and that was certainly evident at the Pakenham Community Garden for a special...
Pakenham SES volunteers have been presented with the Victorian Government Commemorative Fire Pin for their support in the 2019-20 bushfires. Eight members received the...
Pop-up dining spaces sprang up throughout the city last year as Covid safe practices forced restaurants and cafes to turn to the streets for...
Mental health has been a major topic in the Victorian government this week after the Royal Commission into Victoria's Mental Health System handed down...
What started out over 30 years ago as a simple idea to help clean up a local neighbourhood has since grown into the country's...
They say a picture is worth a thousand words, but local photographer Adel Sartawi's images clearly speak volumes. GABRIELLA PAYNE took a moment to...
As the long weekend approaches, CFA is calling on drivers to be extra careful on the roads, with high levels of traffic expected. Deputy...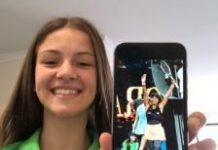 Tennis fans and spectators were all smiles after Naomi Osaka took out the top prize at the recent Australian Open, but perhaps none more...
People and cattle, cakes and crafts usually come together for the Berwick Show each year on the last weekend of February. This year was a...