Vision Australia's Carols by Candlelight is a very important fundraiser for children who are blind or have low vision like Berwick local Sam Valavanis...
A traditional Christmas staple is being reworked this year in a bid to give back to people in need during a tough festive season. The...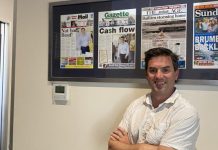 One of the most recognised MPs in the region has reached a political milestone. Gembrook MP Brad Battin officially celebrated his 10th anniversary in government...
A wonderful team of intelligent, forward thinking students from St Margaret's and Berwick Grammar School have been selected as semi-finalists in an international STEM-focussed...
Cardinia Shire community members are being encouraged to continue to work together to call out gender inequality, sexism and violence against women this November...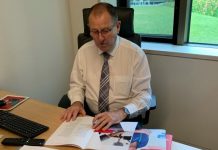 The town of Drouin will be without a 24 hour police service after the 2020/21 Victorian Budget "missed the opportunity" to deliver critical community...
Deputy mayor contender Carol Ryan has labelled Cardinia Shire as "just talk" when it comes to gender diversity, after she failed to receive enough...
A 29-year-old man was kicked in the chest and punched in the back of the head by two teenage thugs who demanded his phone. The...
Four girls have been charged with a raft of offences following four alleged assaults across Pakenham over two days. Police allege the group were responsible...
An estimated 60 percent of homes in Baw Baw Shire have asbestos materials, new data from the council revealed. It is easy to forget that...
A traditional Chinese home could be built in Pakenham, if a controversial planning application lodged with Cardinia Shire Council is approved. The proposed site, located...
A 13-year-old girl has been left "absolutely traumatised" after she was allegedly surrounded by six teenage girls who threatened to kill her before stealing...