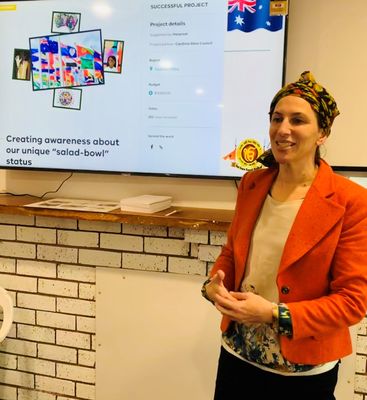 By Mitchell Clarke
The Officer Sikh temple 'Siri Guru Nanak Darbar (SGND)' has officially launched their project which aims to build inter cultural harmony among students at six primary schools across Cardinia.
The project was funded as part of Pick My Project 2018 initiative which the state government put $21,500 towards.
Focusing on the Sudanese and Sikh communities, the project will deliver awareness sessions at the primary schools, conducting the "Salad Bowl Treat" competition in December where students are encouraged to share their knowledge of all different cultures.
The schools participating in the project are Bridgewood Primary School, Columba Catholic Primary School, John Henry Primary School, Lakeside College, Saint Patrick Primary School and St Clare's Primary School.
Member for Bass Jordan Crugnale launched the project and said she was delighted to be involved in an initiative celebrating the community's multi-cultural diversity.
"We are all global citizens with much to contribute and share with our communities. This program aims to encourage our younger citizens to participate, learn and celebrate our diversity," Ms Crugnale said.
"The Victorian Government is committed to nurturing Victoria's vibrant multicultural and multi-faith society."
Principal of St Patrick's Primary School Mick O'Brien said programs like this were imperative in creating relationships between communities.
"I think this is an excellent initiative and fits very well with our school's multi ethnicity," Mr O'Brien said.
"It's vital that we do things to enhance the understanding of all, of the beauty involved in such a wonderful mixture that represents Australian society."