The VFF Cardinia branch will announce its 'Farmer of the Year' at the annual dinner on 30 August. The presentation gives the branch the opportunity...
Cardinia's boutique food and beverage producers and sellers have the opportunity to put the region on the map - literally - as a quality...
For kids in crisis, time is of the essence – and a new innovation by Backpacks 4 VIC Kids could see those children receive...
Planned industrial action on Melbourne's rail network which would see free train travel for Monday 12 and 19 August has been called off, but...
A deluge of rain and hail caused chaos in Cardinia with properties flooding, trees falling and cars crashing over the weekend. Pakenham SES volunteers received...
Businesses in Casey and Cardinia will have access to expert advice on growing their business during a number of Small Business Workshops in Dandenong...
The family of murdered Pakenham woman Kylie Blackwood won't have to face a gruelling trial, after the man charged with her murder admitted he...
Real stories of resilience, recovery, hope and healing have echoed right throughout the local region this year in the wake of the Bunyip State...
Phoebe Thompson will represent Australia at the 2019 UCI MTB World Championships in Canada. The St Margaret's School and Berwick Grammar School Year 11...
A group of students at Emerald Secondary College are trying to better the community and help the environment by bringing attention to the "horrendous"...
Students at Heritage College in Officer will benefit from a new multipurpose centre thanks to $1,200,000 in funding from the Federal Government. Now in its...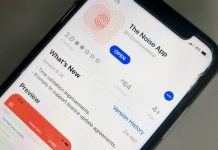 A new app has been invented for residents to complain about noisy neighbours. 'The Noise App' simply allows you to dob your neighbours in,...