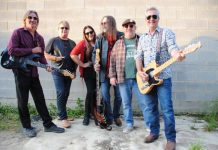 A night of nostalgia is on offer at the Garfield Picture Theatre as six-piece group 'The Accelerators' take to the stage in late January. The...
A "long-time resident" lace monitor that lived atop Mount Cannibal and famously survived the Bunyip bushfires has been savagely mauled to death. A botanist...
Artists living within the local government areas of Cardinia, Baw Baw and Latrobe are being asked to put their creativity to the test, sought...
A bushfire victim from New South Wales mid coast region has turned to Bunyip's Community Recovery Committee for assistance and support in rebuilding her...
With their beef farm running at full capacity, Tony and Sue Morgan have looked at other avenues for growing farm income, utilising a farming...
With one goal in mind, fitness fanatics descended on Beaconsfield's NewFit Personal Training for a mass boot camp charity session. All money raised from...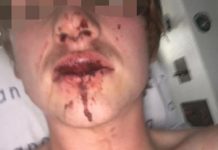 A horrifying bashing in Pakenham which left a 20-year-old man battered and bruised has garnered political attention. Lachlan Brown was allegedly assaulted by a...
Police are appealing for public assistance to help locate missing Pakenham teen, Samara Evans The 12-year-old was last seen leaving her home address on Ronald...
A 10-year-old Pakenham girl has spent her school holidays painting rocks and selling them in exchange for funds for firefighters. Bridgewood Primary School student...
A 19 year old Berwick man has been charged after he allegedly killed a family dog and stabbed a man during a crime spree...
A man has tragically died after he was shot on a property in Dewhurst. The Gazette understands the man, believed to be in his...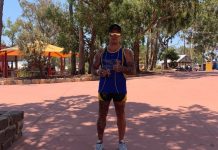 An Officer man has vowed to step out and walk 50 kilometres along the Princes Highway to Caulfield in a bid to raise money...