There's no denying the sight of little, fluffy, new-born lambs is adorably cute - but have you ever seen them wearing nappies? It may come...
It's been a difficult year for many, but passionate local Scout Meaghan Venables hasn't let that get in her way as she continues to...
Cardinia Shire Council will begin advocating for Racecourse Road Pakenham to be fully duplicated. Councillor Jack Kowarzik is spearheading the council motion that hopes to...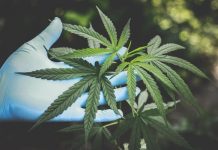 A chef says he grew 351 cannabis plants at a Pakenham home to fund his mother's thyroid cancer treatment, a court has heard. Thao Viet...
A Garfield butcher is celebrating three gold medal wins in the regional Sausage King awards. Country Style Meats Butcher and Smokehouse won first place for...
You might have heard a few dogs howling the other night - and if you looked outside, you might have noticed why. Local photographer Reg...
Women from a Pakenham friendship and social group have journeyed to meet their 'sisters' in Gippsland. The Women's Friendship Café Pakenham started a little over...
Op shops across the shire have been forced to continually collect dumped donations, despite stores being closed during the lockdown. Photos reveal donations piling up...
Rather than popping into the supermarket, people in Pakenham have driven out to support a struggling Gippsland-based milk company over the weekend. Gippsland Jersey, who...
A caravanning Pakenham couple feel they are stuck in the Northern Territory after finding out they have been granted only 24 hours to travel...
A 19-year-old girl's car window was smashed and her special saddle stolen by thieves in the early hours of Thursday morning - and her...
In an effort to bring the community together post-Covid, Cardinia Shire Council will increase the budget for the 2021-22 Community Wellbeing Support grant program...