Gembrook's Rachael Woodham has taken out the Uluru Camel Cup. Ms Woodham has been a familiar face among the 'camel people' for about 20 years...
Bunyip will play host to the to the iconic 18-carat gold Lexus Melbourne Cup later this year as part of a fundraising initiative for...
Pakenham Little Athletics Club representatives were brought to tears at the Cardinia Shire Council meeting on Monday following the news that their funding request...
It's become near impossible to dodge potholes on Greenhills and McGregor roads in Pakenham and motorists are tired of it. One Pakenham resident has...
Cardinia Shire Council adopted the budget and council plan for the 2019–20 financial year on Monday 17 June. Mayor Graeme Moore said council's strategic planning...
Motorists can expect smoother and safer journeys along 14 roads in the Cardinia Shire following the announcement of council's Road Development Program. This comes...
The future of a Pakenham business isn't looking bright after council denied its planning permit and deemed the materials sold as 'prohibited' for the...
Leah Bryant believes her husband Craig has been remembered in the most incredible of ways. With the support of Craig's Crew with FightMND and a...
Police executed a search warrant at a Pakenham address on Monday 17 June. A 46-year-old man was charged with 14 charges related to and distribution...
Police arrested a 38-year-old man in relation to an aggravated burglary in Beaconsfield on Friday 14 June. The man had been in court earlier that...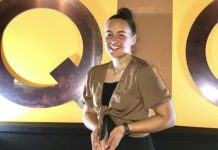 Undertaking a sewing project to provide warmth and home comfort to Australian servicemen and women, Jessica Layton could be considered something of a community...
A family car has flipped and is currently rested on its side following an incident which took place earlier this morning. It's alleged a truck...