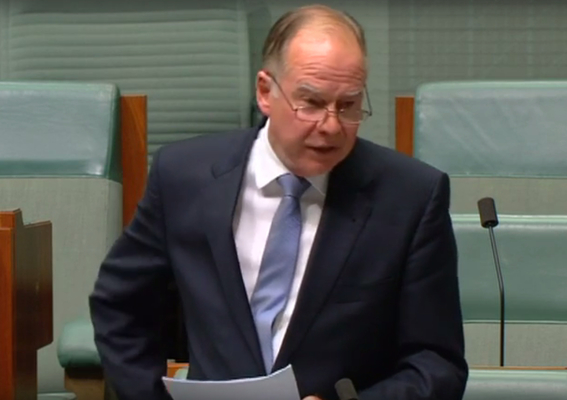 By Bonny Burrows
Russell Broadbent has vowed to respect the recently-passed marriage equality laws despite his personal belief that marriage should be between a man and a woman.
The McMillan MP was the only Liberal and Victorian politician to vote against the marriage equality bill in the House of Representatives on Thursday 6 December, despite the majority of his electorate supporting same-sex marriage.
Mr Broadbent's no vote came after almost 63 per cent of the McMillan electorate voted in favour of allowing same sex couples to marry in the recent national marriage law postal vote.
But the local MP's vote came as no surprise after he revealed in November that he would either abstain or vote no against the marriage equality legislation due to a "long-held position" on the issue.
"I was one of the 36,500 in my electorate (who) voted no in the survey," Mr Broadbent said.
"I understand and respect the will of the Australian people as voiced through this survey but at the same time I have a long-held standing position on this.
"(This position) has been well known by my community for forever, for as long as I've been the member."
Mr Broadbent has stated he felt a no vote would still respect the views of his electorate.
"I believe that I am because I can also represent the 36,500," Mr Broadbent said.
"I represent them as well, not just the 62 per cent. I also represent the 36,500 (who) voted no."
Despite his personal view that marriage should be between a man and a woman, Mr Broadbent has maintained he would support the outcome of the vote.
He did not respond to the Gazette's requests for comment following last week's passing of the marriage equality legislation through Parliament.
The other politicians to vote no in the marriage equality bill were Bob Katter, David Littleproud and Keith Pitt, all from Queensland.
Ten politicians abstained from voting.