By Nick Creely From a strong bowling display led brilliantly by an array of spinners, to a customary flashy display from its highly-anticipated debutant and...
Star Pakenham WGCA Premier skipper Dale Tormey is well used to tests of skill and stamina on the field in the summer heat. But on...
DDCA TURF 1, TURF 2, AND TURF 3 REVIEW - ROUND 5 TURF 1 Kaushalya Weeraratne was exactly what Narre South needed in its middle order, and...
There are movies based on days like Pakenham horse trainer Glenn Cross experienced at Yarra Glen on Friday. Cross has trained 10 winners across his...
In the space of just four years, the Parkfield Cricket Club female sides have gone from strength-to-strength. Not just in its ability to help promote...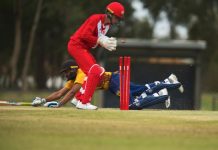 Cricket Victoria has announced its Female under 16 Vic Metro and Country squad, as well as its Male under 17 Metro, Country and under...
Melbourne City CEO Brad Rowse believes relocating the club to the south-east next year is a golden opportunity to open up pathways for emerging...
By Lance Jenkinson Pakenham favourite son Tyson Goldsack will be given what seemed to be an unlikely chance to reignite his AFL career. In one of...
Chances are that when players, coaches, volunteers and supporters arrive at Toomuc Reserve every Saturday during the netball season that they will be greeted...
Right in the heart of Pakenham sits arguably the community's most impressive sporting asset, and it's one many may not have visited before. The Pakenham...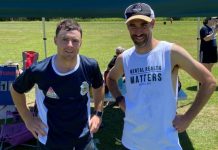 In runners, work boots, barefoot, or even in gumboots - the choice of footwear didn't matter at the Geoff Watt Track in Warragul on...
Ashley Chandrasinghe may just be in the early stages of his cricket career with Casey-South Melbourne, but in such a short amount of time...