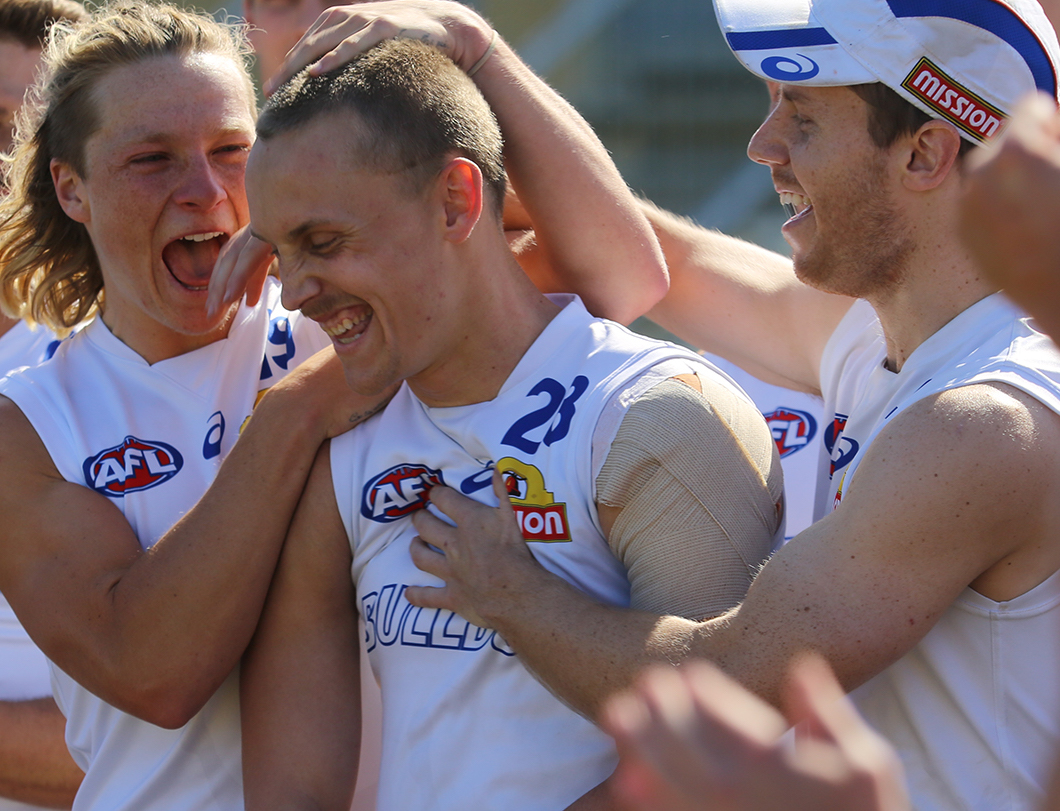 By sports editor Russell Bennett
Cal Porter knows the true meaning of hard work and sacrifice more than most young footballers his age.
The Officer product personifies the kind of sheer tenacity that can't be taught, and a toughness that's genuinely engrained.
It's what's held the now 21-year-old in such great stead over his footy journey so far – at community, elite junior, and VFL level.
And it's what has him so well placed to succeed in the top flight, after finally getting his chance to debut for the Western Bulldogs after being selected with pick 74 in the 2017 national draft.
Porter knew going into the AFL system after starring for the Gippsland Power that nothing would be handed to him for free – that he'd have to fight and snarl his way into the Bulldogs' senior side.
And in his third year in the system, he finally gets his chance – on Thursday night at Metricon Stadium against the hometown Gold Coast Suns.
It comes just a week after one of the more memorable debuts in the AFL's modern era – from Porter's great mate Cody Weightman last week against Essendon.
And, fittingly, Weightman was right there with a smile just as big as Porter's when – at training – senior coach Luke Beveridge gave him the news he'd been longing to hear.
The Gazette has spoken with Porter often throughout his journey so far. While he's been made to bide his time, it's clear the Bulldogs rated his progression as, about a year ago, they extended his deal at 'The Kennel' until at least the end of 2020.
Before he even got drafted, he gave a glimpse into a genuine maturity well beyond his years, saying of the elite pathway: "It's a pretty ruthless system that not only forces you to push to the next game, but also ensures you're going to get setbacks.
"It's just about how you bounce back that shows everyone your character."
It's impossible to not be impressed by him, and his fellow Bulldogs clearly are. Their reaction upon hearing of his pending debut spoke volumes.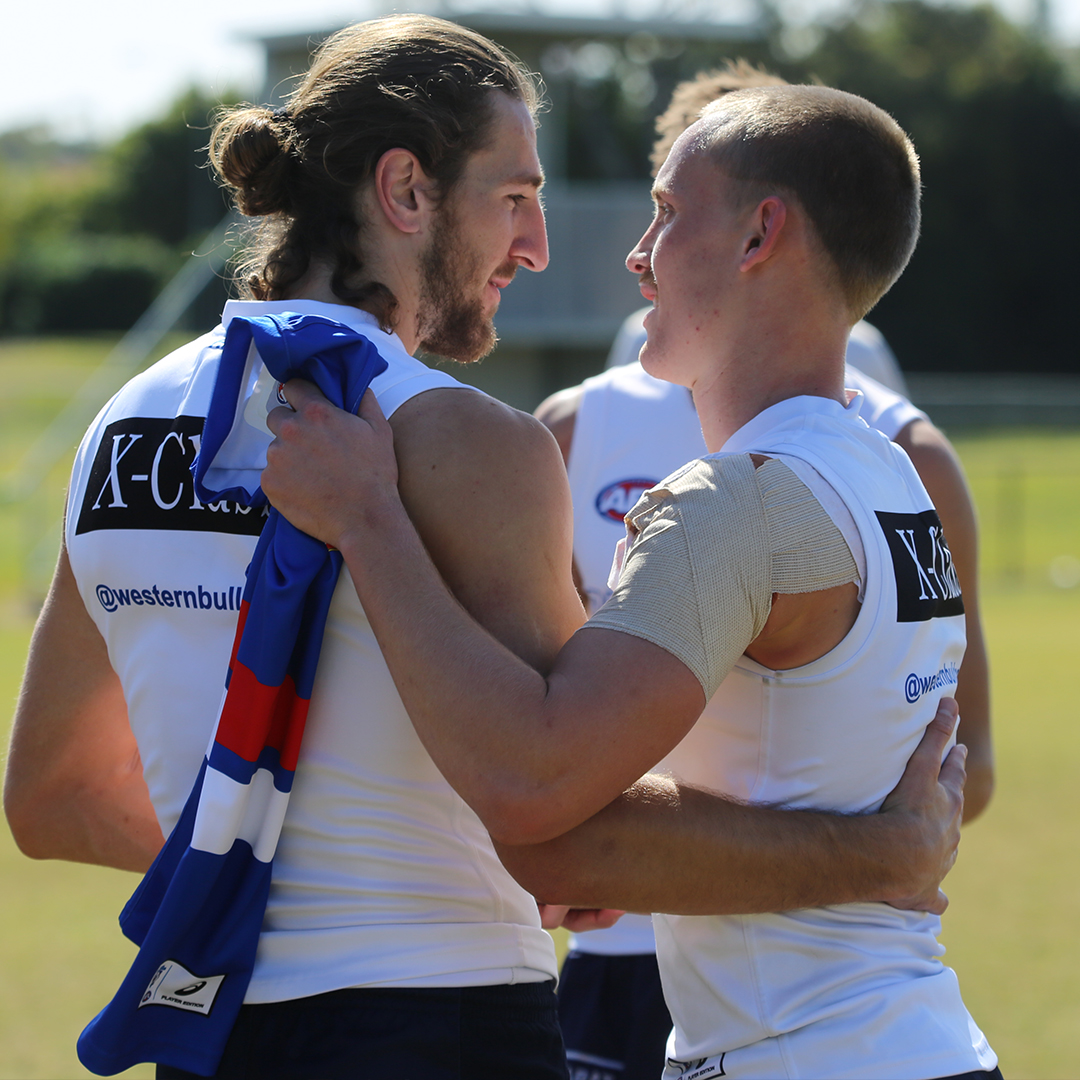 Shortly after Porter was drafted in late 2017, he gave the Gazette a real insight into his mindset as an up-and-coming player.
"My family and I really had our minds around the nature of the (draft) system," he said at the time.
"It can be quite ruthless at times and, with the whole nature of the draft, everything can change on the night. Sometimes even the recruiters aren't sure what's going to happen – so from that point view there were definitely no guarantees."
Whether or not he would go on to be selected, Porter was prepared – having also applied for a double bachelor university degree in exercise science and education.
He knows just how important balance is, despite the at-times all-encompassing AFL world.
"Even though everyone enjoys their footy, it's pretty full-on, especially for someone just entering the system like myself," he said at the time.
"It's definitely important to have a balance outside of footy and something to keep you going. Life as an AFL footballer, whether you're successful or not, is very short-lived so it's definitely important to have something after footy, whether it's job experience or an education."
Porter said the strength of the Bulldogs' culture was immediately obvious to him after the outpouring of congratulations he'd received from those in the club's inner sanctum as soon as he was drafted.
"In terms of being a young player, I don't think I could have asked for a better club to go to," he said.
"They've got an outstanding culture.
"I couldn't fault anything with the whole process – it really is a dream come true.
"I'd watched the whole draft and seen other players get picked and it got to the 70s and there was an order of clubs I'd spoken with and I thought that'd probably be the last roll of the dice.
"I think we got more and more nervous the longer it went. Even though I'd worked really hard (to be drafted) I still think I was super lucky.
"But now that I'm in the system it doesn't matter if I went early in the draft or later – we all get the same opportunity. Everything is in my hands now – it's up to me and how hard I want to work in terms of how much I'm going to develop."
And now, thanks to that work ethic, a new dream is about to be realised.
Pick up a copy of next week's Pakenham-Berwick Gazette for the story of Porter's debut, and click below to watch the video of his selection (in unique fashion) for his debut game…
Our class clown, the boy from Officer graduates to the big time… 👨‍🎓

Posted by Western Bulldogs on Tuesday, 21 July 2020