Dominion, SyFy Foxtel, Wednesday, 7.30pm Have you ever watched a television show and wondered just what you watched and what the heck was going on? Cue the...
Ready Player One Starring: Ben Mendelsohn and a cast of unknowns Mark this one as the project on which Steven Spielberg both jumped the shark and...
Toy Story Outdoor Cinema Night Set up a picnic at the Wilson Botanic Park for a Toy Story Outdoor Cinema Night. There will be Food...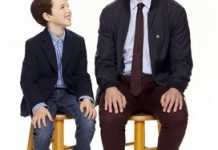 Young Sheldon, Nine, Monday and Tuesday, 7.30pm Apparently this is America's number one comedy and it's true I laughed out loud - once halfway through the...
Blockers Starring: John Cena, Leslie Mann, Ike Barinholtz It's your standard teen sex comedy ... for adults. That's how our household's Mr 16 described this one -...
By Tania Phillips Peter Rabbit Starring: Rose Byrne, Domhnall Gleeson, Sam Neill, James Corden, Daisy Ridley, Elizabeth Debicki, Margot Robbie Once upon a...
Love, Simon Starring: Nick Robinson, Katherine Langford, Jennifer Garner Love Simon is a 2018 teen romantic comedy about a 17-year-old kid named Simon living a totally...
By Tania Phillips Sando ABCTV, Wednesday, 9pm From the writer of Here Come The Habibs and the writer of The Moodys, comes Sando - the latest...
Game Night Starring: Jason Bateman, Rachel McAdams There really are some impressive laugh-out-loud moments in Game Night, a film that uses its top-notch male and female...
Screen, Wednesday, 7.30pm, Foxtel Arts For almost three decades Margaret Pomeranz and her on-screen reviewing partner David Stratton were the eyes, ears and mouths of Australian...
The Librarians, Fox - SyFy Channel, Sunday 8.30pm Imagine that a world-famous Metropolitan Library is more than what it seems. That below it is the centuries-old headquarters...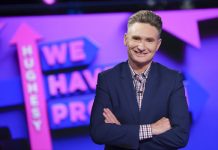 Hughesy We Have A Problem, Channel Ten, 8.30pm, Tuesday This is cheap and cheerful TV at its best - well, maybe not its best but it's...